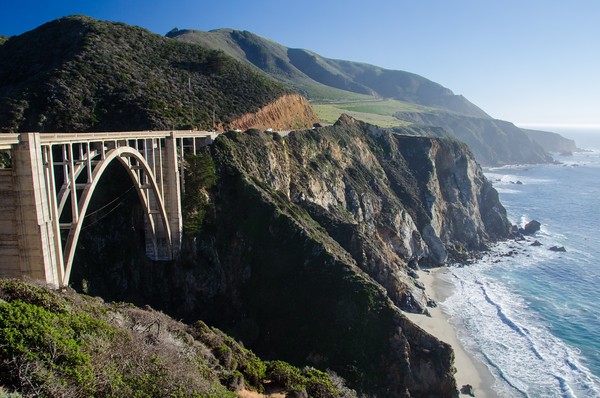 I eat, sleep, and breathe travel. When I'm not actually traveling, I'm home writing about travel, reading about travel, sharing photos and stories about travel, and always planning my next trip. Kevin and I have worked hard to build this bizarre life wrapped up in travel, but I know that we're outliers–travel is not a priority for most people, and not even a possibility for many others.
Still, I couldn't help but be surprised by this fact: 20% of Americans have never left their home state. That's one in five people who have never traveled across their state border!
We have a big, beautiful country and while there are certainly lots of legitimate and serious reasons that keep people home, many Americans could travel more than they currently do if they just made it a priority. Still, if you weren't raised traveling and don't have friends and family who travel, it's hard to really grasp why you should.
Exploring our Big Country with Andrew Zimmern
To encourage more Americans to get out and explore our big country, U.S. Cellular paired up with The Travel Channel to launch a show called, Big Country. This new series will take everyday Americans who for various reasons have never traveled far from home, and take them on the trip of their dreams. Throughout the five-part series, host Andrew Zimmern (of Bizarre Foods fame) will guide these new travelers to experience the places they've always wanted to visit. The hope is the show will inspire more Americans to make travel a priority and get out and see the U.S.
I watched Episode 1, where Julius, a young Filipino American dad from small town Humboldt County, California, joined Zimmern to take the trip of his dreams–to New York City.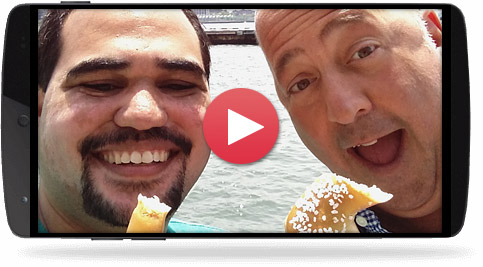 It's beautiful to watch someone take their first big trip. Julius was enamored by the NYC skyline, his first NYC taxi ride, and his first visit to Time Square ("it's brighter than I expected!") I admit to tearing up a bit when he called his dad from Time Square to tell him where he was, and to share the moment, his dad responds that he's proud of him, "I'm proud of you, too, Papa" as his voice cracks…"I love you, Papa."
Later on when reflecting on the day, Julius says he's going to make travel a bigger priority, and bring his family with him.
Travel changes you and sometimes all you need is that first trip to open your eyes to the rest of the world. I like that this campaign lets real people see other real people having those first travel experiences to see how it inspires them.
That inspires me.
Want to be on an episode of Big Country?
U.S. Cellular is looking to cast one more special customer to take on a trip of a lifetime for the season finale of Big Country! Please visit the link to apply for the opportunity to find yourself in the middle of anywhere with national coverage from U.S. Cellular and TV host Andrew Zimmern on the show Big Country.
This is a sponsored conversation written by me on behalf of US Cellular. The opinions and text are all mine.