San Jose, California doesn't get a lot of recognition for it, but like the rest of the San Francisco Bay Area, we've got a lot of great food!
In a few weeks, my fair city will host the 10th anniversary of BlogHer, an annual conference celebrating women in blogging. I'm planning to go for the first time.  I look forward to learning a lot and making some new friends.
Where should I eat in San Jose?
Inspired by some questions out-of-town bloggers had posted in an attendee forum, I decided to put together a list of my favorite restaurants, bars, and cafes that are in and around Downtown San Jose. I used Pinterest to pull them on to my Silicon Valley board: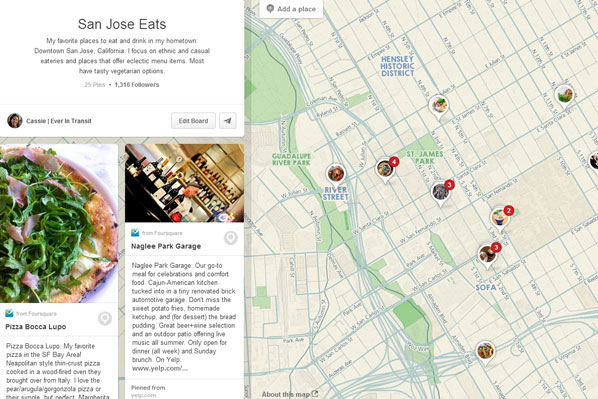 Consistent with my culinary interests, the list is focused on locally owned, ethnic, and vegetarian-friendly establishments. In many cases I noted their unique or unconventional menu items (Green waffles–check! Fried grasshoppers–check!) Most are within walking distance of the San Jose Convention Center–others are worth the drive or taxi ride.
All offer excellent food and insight into the vast culinary diversity of our local community.
Click here to check out the full list!
So if you're looking for a good restaurant in San Jose, check this out! I'll keep the board updated as I discover more local gems.
---
Bay Area friends: Help me out! What are your picks for best San Jose restaurants?