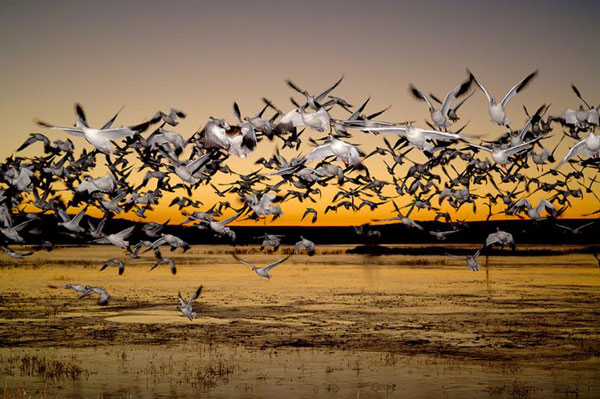 As another September 11th comes to pass, I feel increasingly numb to the tributes and memorials.  I think the same is true for a lot of folks these days, and it's not because I don't love my country or that I think we should forget about what happened on this day in 2001. It's because Americans aren't the type of folks who sit around feeling sorry for ourselves. We sick of swapping "Where were you when it happened?" stories anymore. We're sick of looking backwards.
I believe that the best way to get over this tragedy is to see the world and connect with peoples in far off places.  The more you see, the friendlier the world becomes. And I firmly believe your presence helps to make the world a better place.
Maybe you're reading this right now thinking that I write this blog because I find my life really damned interesting and you that should, too.  But it's not. I want to inspire you to get out and see the things you've always wanted to see!  I want you to understand that it's a lot easier than you think.  And if you think you can't experience the world because you can't get the time off of work or can't save the money, nothing could be further from the truth.
We've been to lots of places in the past few years, including Easter Island, Machu Picchu, and Patagonia. We've been to Spain, Portugal, and Guatemala. We've been all over the US (including Alaska and Hawaii). And we have some pretty exciting plans coming up (stay tuned tomorrow to find out more!)
But we are not rich, we don't have trust funds, and we have bills! We've both had jobs that wouldn't let us take even the embarrassingly limited time off that we were allotted. But we made it work. There are lots of strategies to save money and prioritize the things in your life to make your dreams a reality.
So on this day, I encourage you to start making plans to go where you've always wanted to go, but never thought you could.   You can't truly experience the world by reading blogs on the internet.  All I can do is tell you about a place and perhaps show you a little of it in a few snapshots.  It's the sights, the sounds, and even the smells that give you a true sense of the place.  And most of all, it's about meeting people and making new friends.
---
Where do you want to go?  Let us help you get there!  We're looking for ideas for future posts, and if we can answer your questions or help you plan the trip of your dreams, we'll share what we learned with the community. Let us know!