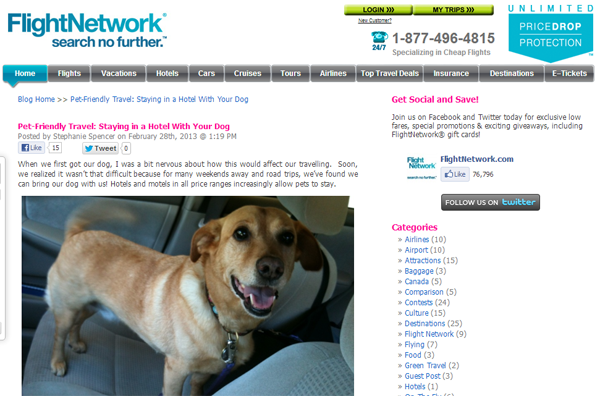 I try really hard not to go on about how adorable my dog, Posey, is. I admit, I am a crazy dog lady, but this blog is about travel, and I try hard to keep that focus.
But occasionally I have the opportunity to do both, and that makes me really, really excited!
As an  example, check out this article that I wrote for the FlightNetwork company blog, offering tips for staying in a hotel with your dog:
Pet-Friendly Travel: Tips for Staying in a Hotel With Your Dog
Slobbery kisses to FlightNetwork.com for allowing Posey and I to write this post!