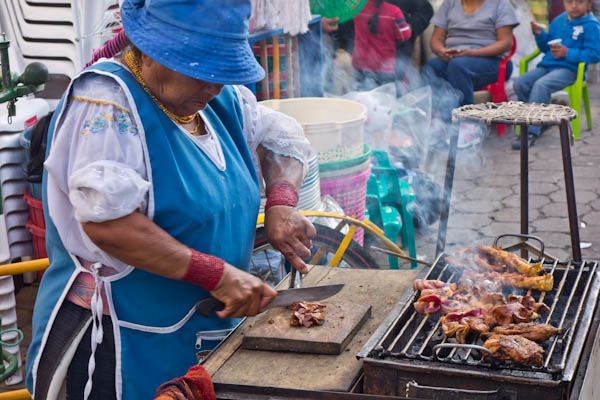 She was serving liver, kidney, intestine and other kinds of gnarly-looking animal parts. I'm rarely squeamish, but organ meats makes me gag.
The smoke was billowing around her stand and, I have to admit, it smelled amazing! Kevin and his dad ordered a plate and agreed that it was.
Travel food lesson learned: Follow your nose, not your eyes.
---
Foto Friday is a series where I go back through my archives to share photos that I love either because I think they are beautiful or they have an interesting story. I hope you enjoy them as much as I do!