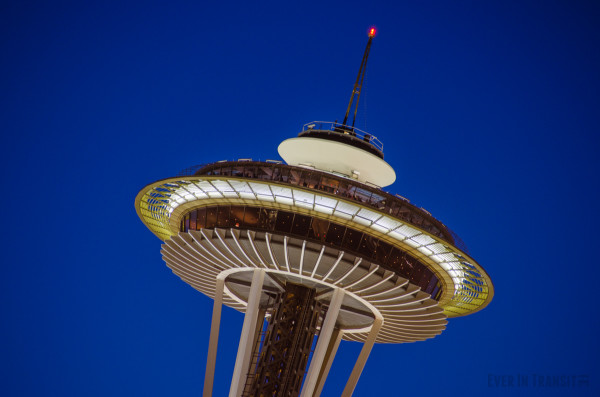 No matter where we went in Seattle, the Space Needle would sneak into our view.  Between two buildings, or peeking though a patch of trees, we could always use it to get a sense of where we were. It served as a giant compass, leading us back downtown.
I took a lot of photos of it, but this photo of the Space Needle at night is my favorite as it shows the details of the mid-century, space-age design that you can't see with your naked eye.  It really does look like a flying saucer!
Click the thumbnail below to enlarge the photo:
This slideshow requires JavaScript.
---
Foto Friday is a series where I go back through my archives to share photos that I love either because I think they are beautiful or they have an interesting story. I hope you enjoy them as much as I do!