As you know, we love sweets. We also love exploring cities. And you know what else we love? Meeting some of YOU, who we only ever get to talk to online, in real life.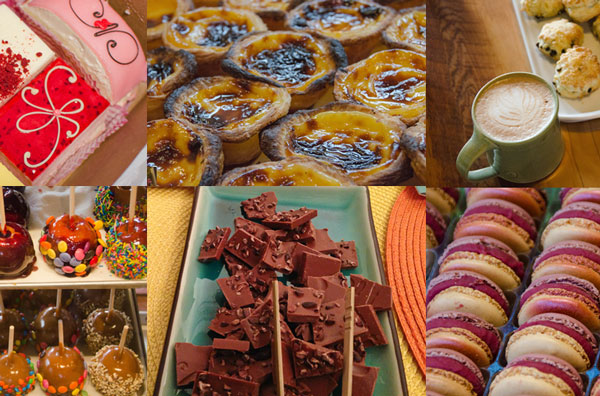 Inspired by my friend's recent article on the best macarons in San Francisco, I thought I'd bring these three things together and invite you along as we sample some of these and other sweet treats that local cooks are crafting. So if you love sweets and will be in the SF Bay Area on August 17, please join us. Even if you won't be in Northern California, read on to see how you can join the fun!
What: SF #SweetsCrawl

What: An Ever In Transit reader meetup, walking tour of San Francisco neighborhoods, and a celebration of all things sweet! We'll visit 5 or 6 shops across the city to sample locally-made cupcakes, chocolate, ice cream, homemade sodas, and more. We may even end the day with a beer + ice cream float!

UPDATE 8/16: Click HERE to find out where we are going. The itinerary is TBD, so stay tuned! (Have a suggestion of where we should stop? Please let us know in the comments)

When: Saturday, August 17. We'll start at 1:00 PM, end at ~ 5:00PM.

Where: You have two choices:

In San Francisco: Meet us at 16th Street BART Station plaza. We'll be in the corner near the Wells Fargo. [map] Please plan to be there ten minutes before our 1:00PM departure.
Other things to know:
Please RSVP to

[email protected]

if you are coming to the in-person, San Francisco event. I don't want to leave without you!
The event is free, but bring money to sample something small at every stop. Also bring about $10 for BART/Muni fare between some of the stops. I'll have a better estimate of this when the final itinerary is set, so stay tuned!
Please eat a LIGHT lunch before we meet. I don't anyone passing out from sugar overload!
If this event is fun, we may try to do meetups in other parts of the SF Bay Area, or in other cities that we visit. So please join us, however you can!