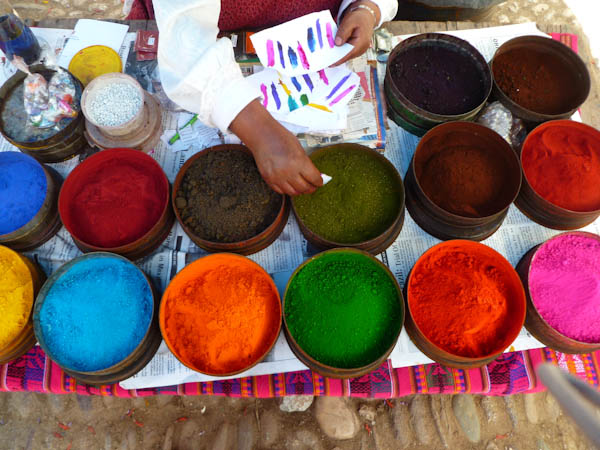 One of my dreams is to visit India during Holi, the Hindu festival of colors that celebrates the beginning of Spring. In this celebration, everyone comes out to the streets to shower each other with vibrantly colored powders. Some great photos and a video of the event are here.
But I haven't had the opportunity to make it to India just yet. Some day…
Nevertheless, I can't say my travels have been lacking for color. The markets in Latin America, especially this one in Pisac, Peru are full of inspiration for people who love bright colors. This vendor was selling watercolor paints made from natural plant and mineral extracts that instantly reminded me of Holi.
Foto Friday is a series where I go back through my archives to share photos that I love either because I think they are beautiful or they have an interesting story. I hope you enjoy them as much as I do!
---
What's the most 
c

o

l

o

r

f

u

l

place you've been to?