I've been using Adobe Photoshop for more than ten years though I never learned to do much with it beyond very basic photo editing–light/dark balance, cropping, etc. Also, the software has changed pretty dramatically since I first picked it up, so last month I enrolled in a course at a local community college to learn to utilize some of the more advanced features.
This week I discovered the highest and best use of this powerful graphics software: To make ridiculous collages out of your travel photos!
Here's a "postcard" I made for this week's assignment, using some photos I took in Peru. I can definitely imagine a postcard like this being sold in Peru. Better yet, I would have definitely bought this post card if I saw it in Peru!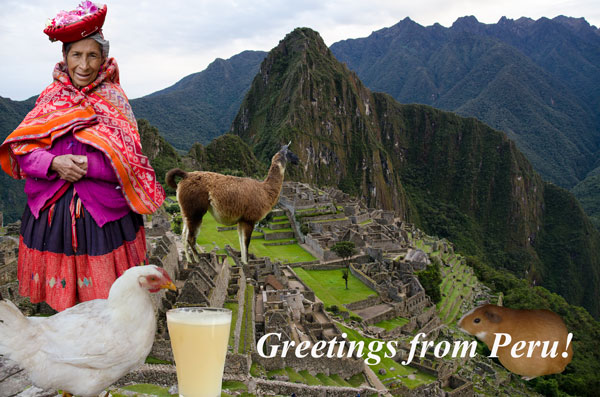 Let's hope my professor appreciates my sense of humor.