Right now, the rain is coming down in sheets. It's pounding the pavement, and the wind is blowing it sideways so it's even hitting the windows and doors. I just heard a rumble that sounds like thunder (which makes the dog bark) so I'm hoping that particular part of the storm won't last. It's one of our first big storms of the season and a sign that, for the first time in years, it's winter in California!
California is suffering through the worst drought ever recorded. It hasn't really rained in four years and the state's water supply is dangerously low. Luckily, scientists predict the El Niño storm system will bring record levels of rain over the next few months. While we Californians are grateful for the partial relief, I admit to sometimes complaining about the chilly temperatures and having to adjust my virtually weather-independent lifestyle to the rain. Still, I know I'm lucky to live in a place where this (rain pouring outside) is as bad as it gets.
So today, I've been thinking about some of my favorite California winter travel memories and pulled together this list. Here are five of my favorite wintery things to do and ways to embrace winter in California.
1. Hike to hidden streams and waterfalls
California's parks and open spaces have lots of seasonal streams and waterfalls that dry up or slow to a trickle in the summer. Winter, and the days following a rain storm, are great times to plan a hike. Bring your camera…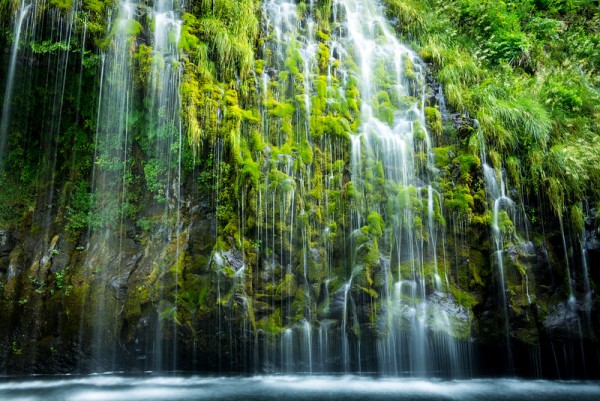 Top of my waterfall bucket list: Mossbrae Falls in Shasta County! Photo by Beth Young of Optimal Focus Photography. We met on a landscape photography workshop a few years back and I love following her adventures on Facebook and Instagram.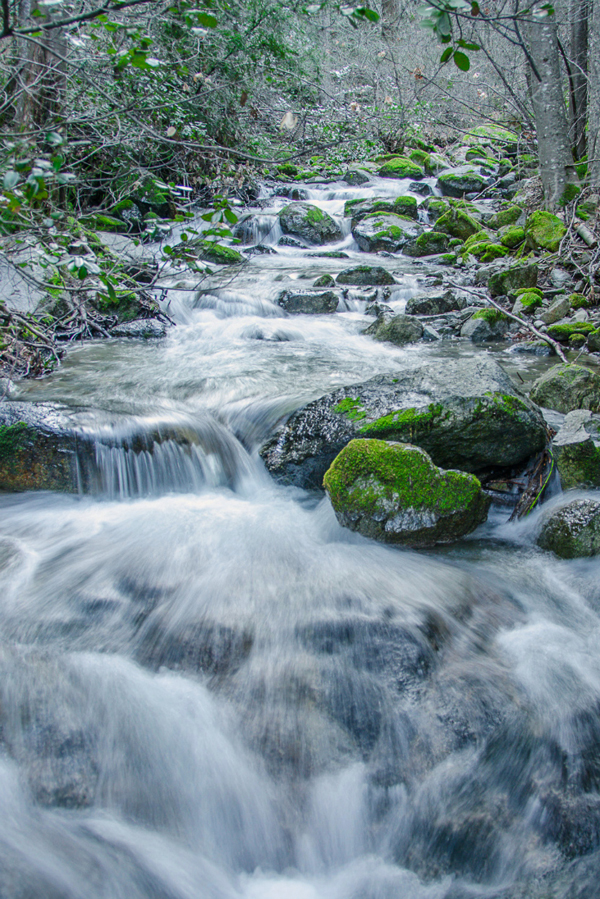 Crystal Creek in the Whiskeytown National Recreation Area. Captured last winter on a trip to Redding, California.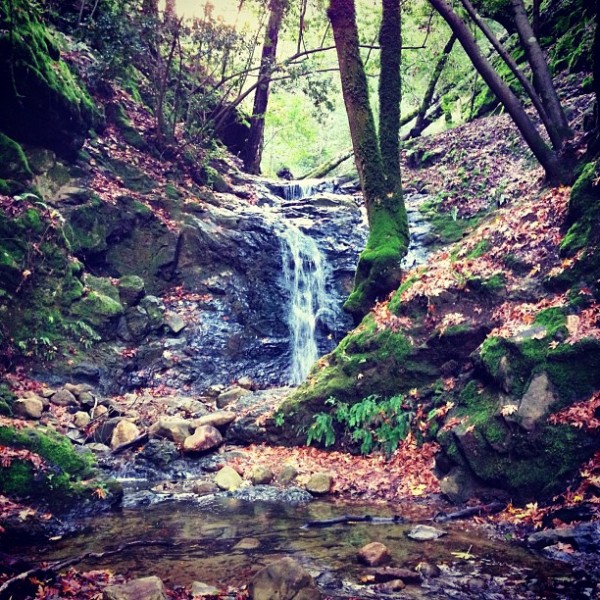 Uvas Canyon County Park, one of my favorite local trails here in Santa Clara County.
2. Seek out snow
If you want snow, you can drive to it. Snowy Sierra Nevada mountain ski resorts (from Mount Shasta in the north to Big Bear in the south) are just a few hours drive from anywhere in California.
I'm not a big fan of skiing, but I did a winter trip to Tahoe a few years back with some friends. I thought the view of the deep blue lake from Heavenly Mountain (pictured below), was, well… heavenly.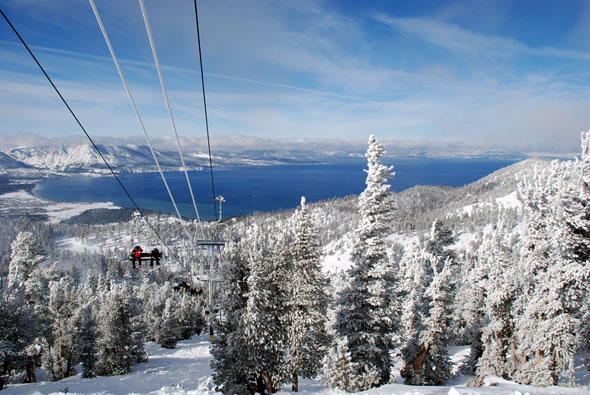 Lake Tahoe from Heavenly Mountain. Photo: Ryan Hostnik
Even the lower elevation valleys in the Sierras are sometimes dusted with snow. I've never seen real snow accumulation there yet (we dodged the first snow last fall in Sequoia and Kings Canyon National Parks), but my friend Beth's recent photo of the sun setting on the wall of El Capitan makes me want to head to Yosemite right now.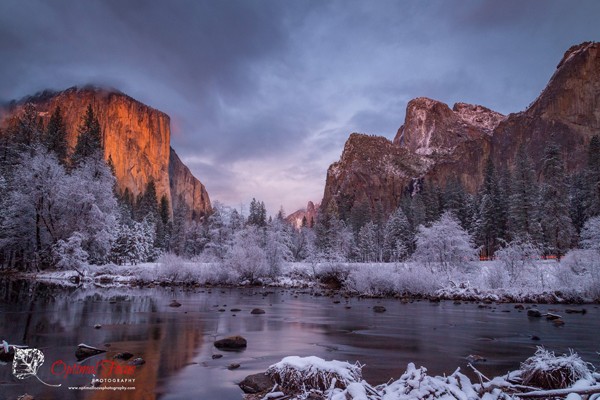 Yosemite Valley. Photo: Beth Young, Optimal Focus Photography
We did get the rare chance to drive through Yosemite's high-mountain Tenaya Pass a few winters back. I think it was the first year of the drought, so the normally ice-covered mountain road was clean, dry, and unexpectedly open to travelers. Tenaya Lake was frozen solid so we hiked out on it. It was our rescue dog, Posey's, first time seeing snow and ice (she wasn't a fan–she kept pulling us back toward the car!)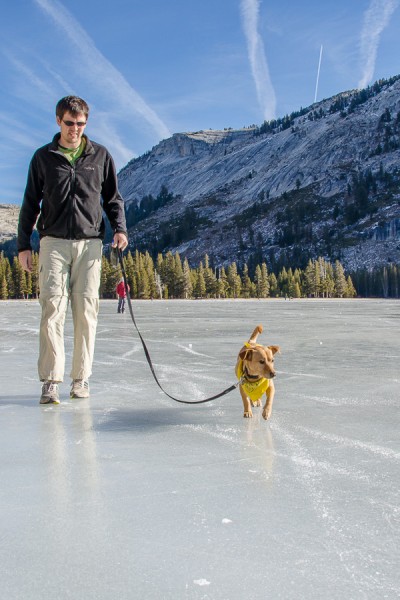 3. See strange and beautiful plants and animals
Winter is the time to see some unique natural phenomena in California.
Monarch butterflies come to California to feed and overwinter. They congregate by the millions in a few spots along the coast. I've never seen them at their peak–Kevin and I had planned to head down to Santa Cruz to see them this afternoon, a trip that we canceled because of the aforementioned rain (photos to come!)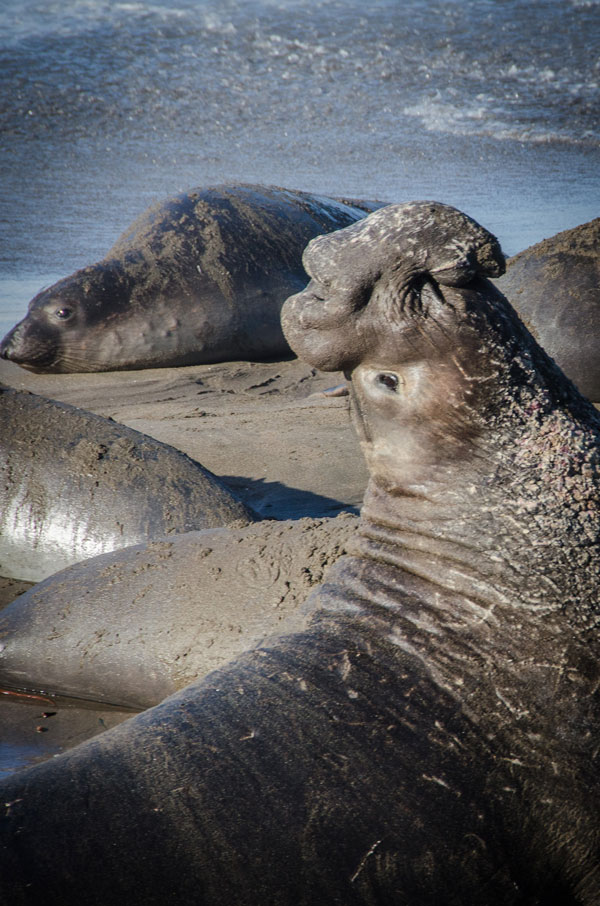 The elephant seal is one of California's most unusual wild creatures. The adults are huge (some weigh more than two tons!) and the males have elephant-like snout which explains their name. While you can see juveniles in a few spots along the coast year round, winter is peak breeding season so it's the best time to see the massive adults fighting and frolicking on the beach. Read more: Where to See Elephant Seals in California.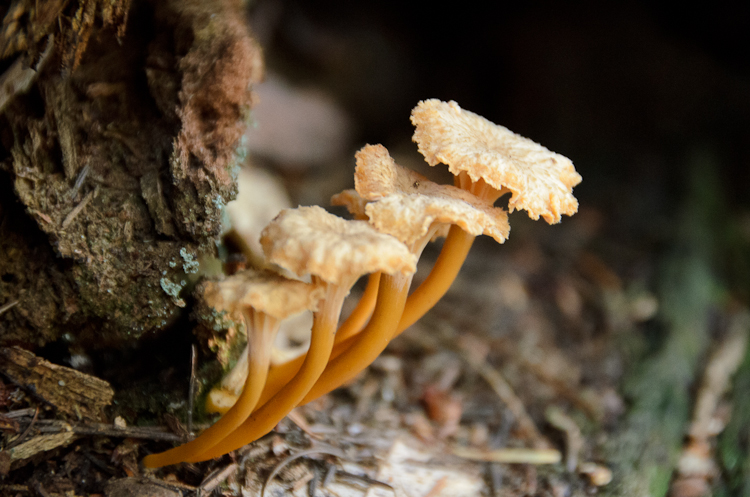 The wet winter weather causes plant and fungal life in the forests to explode. A few years back, we took an edible mushroom foraging course up in Sonoma County and I loved all the colorful (and delicious) fungi we found. My friend Vee is planning a Valentine's Day wedding in a town near we went foraging, so I'm hoping to tack on a day before or after the wedding to go mushroom hunting again.
4. Explore Death Valley and the desert
In August 2001, I did a road trip across California with a college friend. We were both from New York state and we had just graduated from college. When we planned the route, we didn't take the "death" part of Death Valley National Park seriously–when we got to the park, it was almost 130 degrees and not safe to stop, much less spend the night camping as we had planned. Oops!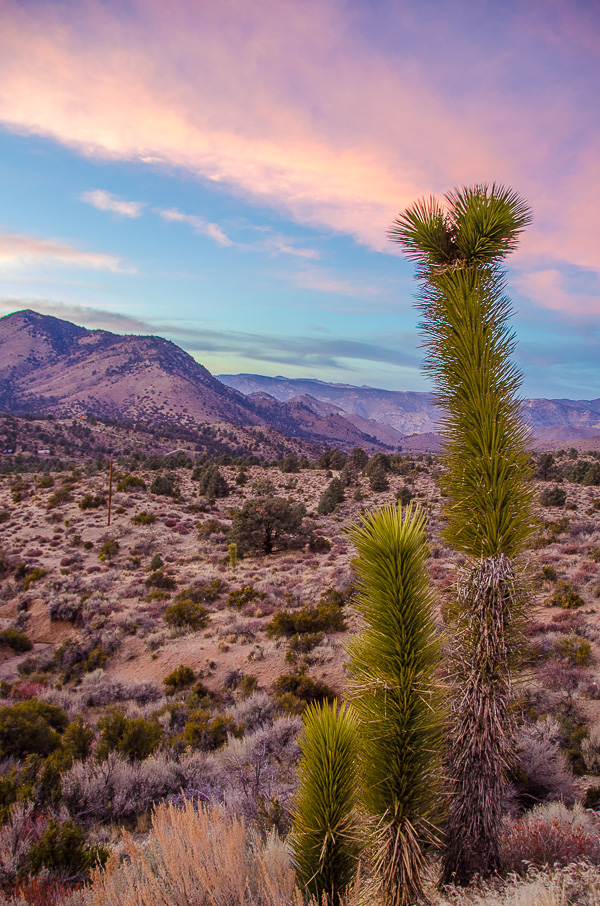 A joshua tree, somewhere in the Mojave Desert.
Winter, though, is a great time to head deep into California's deserts and visit Palm Springs, Joshua Tree, and Death Valley National Parks. We did a winter trip to Death Valley a few years back and thought it was a great time of year to do day hikes. It can get below freezing past dark, but winter days are usually sunny and in the 50's or 60's.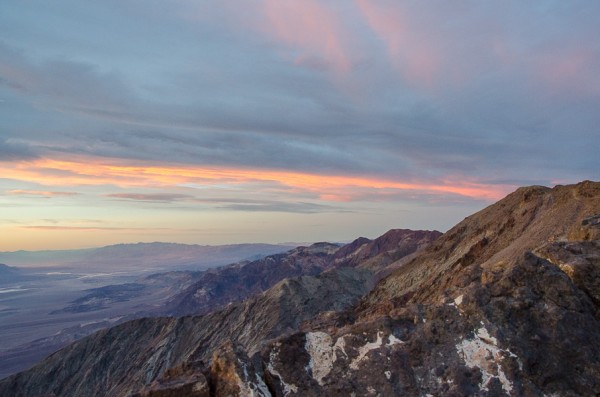 Sunset from Dante's View, Death Valley National Park.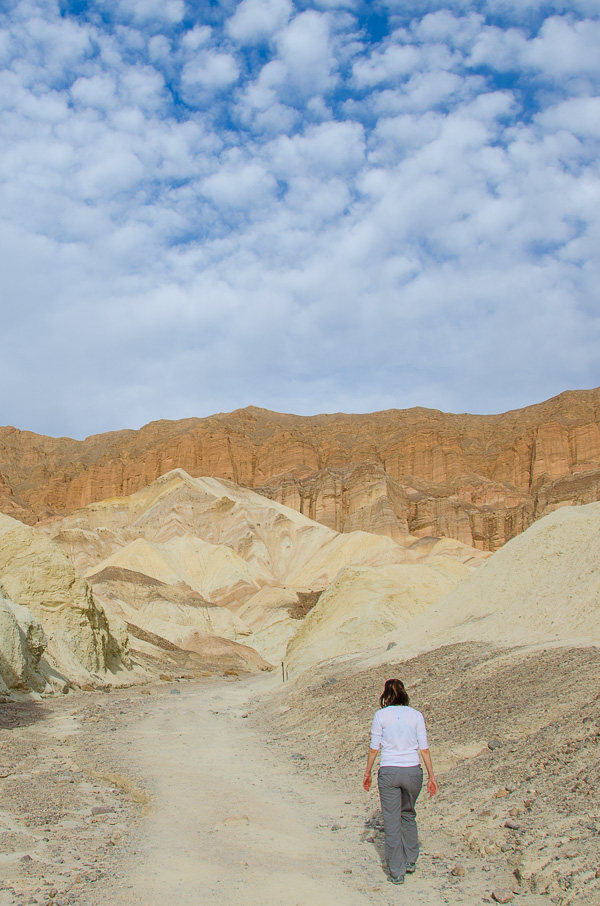 The Golden Canyon Trail in Death Valley National Park.
5. A California Christmas
After I got over the absurdity of how foreign all of our holiday decor is to California's natural environment (snow, ice, woolen red suits, reindeer?) I got used to Christmas in California. San Francisco and LA's big shopping districts light up with holiday commerce and cheer, equal to New York City's, minus the freezing temperatures.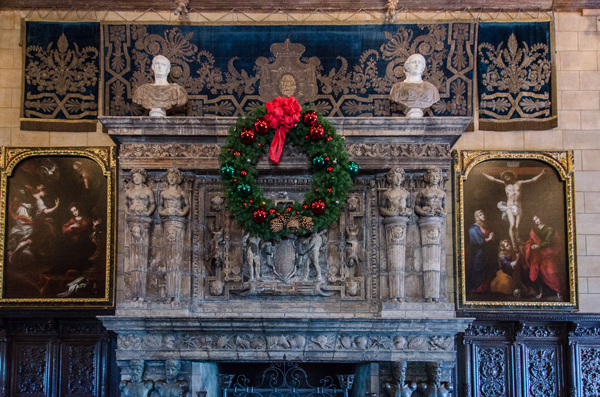 Holiday decorations at Hearst Castle, San Simeon, California.
If you really want a White Christmas, you can head to the mountains (see #2)…
Or, you can go to the beach.
(I pick the beach.)