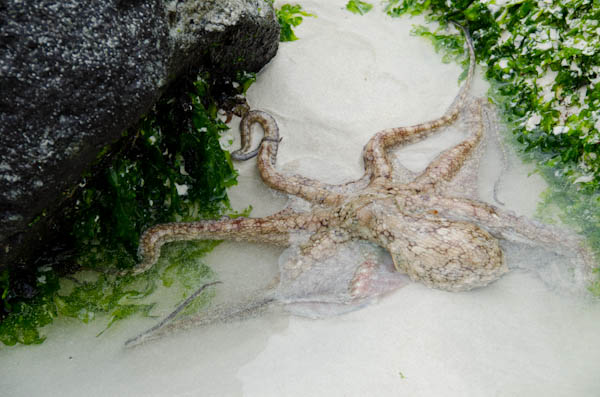 On our first full day in the Galapagos, we hiked from Puerto Ayora to Tortuga Bay (Bahia Tortuga).  There, we walked along the white sand beach and experienced our first, up-close encounters with the wildlife.  Almost immediately, we came upon some black lava tide pools, and as we were searching for marine iguanas and bright red Sally Lightfoot crabs, I spotted this amazing Galapagos reef octopus moving from pool to pool as the waves washed in and out.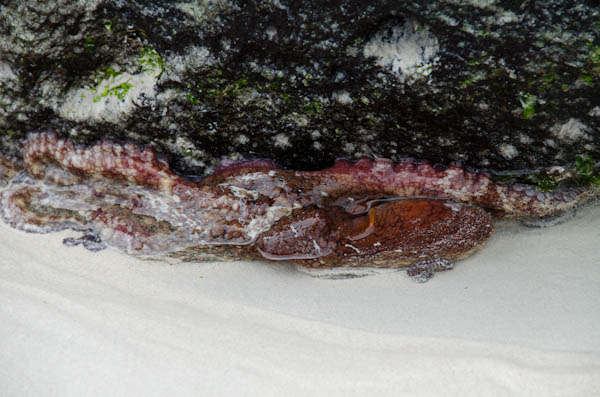 We followed him as he slowly worked his way back to sea, changing colors in the blink of an eye to camouflage himself in his environment.   He went from a light shade to match the sand, to a dark red against the lava rock, and then instantly back to his sand shade as he propelled himself back to the open sea.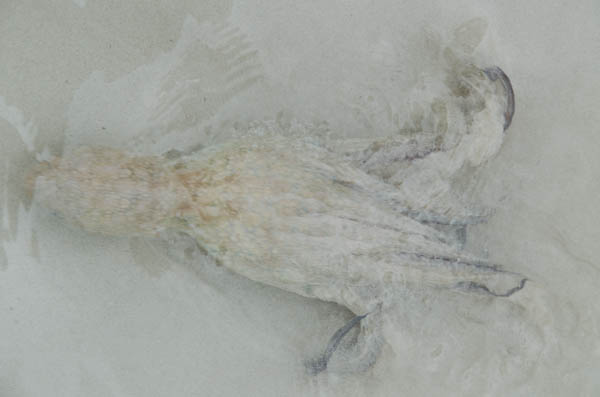 This was our first hint that the Galapagos is a place like no other to witness natural wonders.
Foto Friday is a series where I go back through my archives to share photos that I love either because I think they are beautiful or they have an interesting story. I hope you enjoy them as much as I do!