Update August 2013: The fundraiser referenced below has now closed.
Anyone who has owned a website for more than about ten minutes knows about all of the crap you suddenly get in your email inbox. Most are spammy advertisers trying to get free coverage on your site by offering to write a "guest post" promoting their hotel or "cheap rental cars in London" booking website. I ignore most of it and respond to some with snarky remarks.
A few weeks ago I got an email that was different.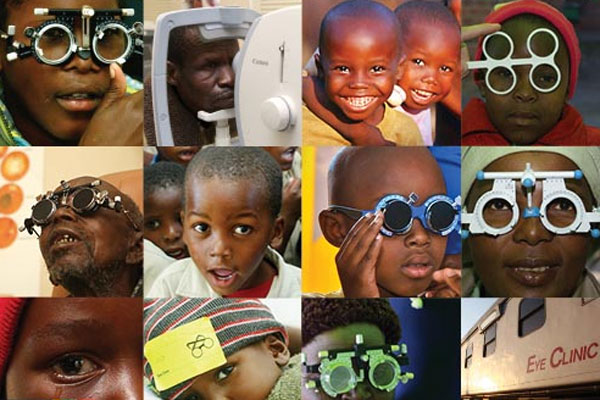 The writer told me he was with a nonprofit organization promoting a fundraiser/contest to support The Phelophepa Train of Hope, a mobile health clinic in South Africa built into a retrofitted railway car. The Phelophepa Clinic (pronounced "pay-lo-pe-pa") provides primary care, dental, vision, behavioral health, pharmacy, and nutritional services to rural villages that lack permanent health care facilities and full-time health care providers. The train travels to these villages, one by one, stopping for a few days to provide services to as many local people as they can before starting up and heading off to the next underserved destination. The rail lines it travels on are otherwise unused heavy rail lines laid in colonial days to transport goods and passengers around this sprawling country.
In this video on CBS News, women in need of health services shared how they walked for hours to get to the rail station and camped out for days to be first in line to consult with a nurse or physician. Another talked about how a man they treated got his first pair of glasses at the age of 80. I am nearly blind and have worn glasses since I was a small child, I can only imagine how this gentleman must have felt when he took his first look at the world through those lenses!
About the Phelophepa Train of Hope:
The train made it's first journey in 1994, the year Nelson Mandela was elected first black president of this embattled country. He placed the right to access health care in the nation's new constitution. The Train of Hope is a lasting legacy of this mission. Archbishop Desmond Tutu, Former UN Secretary-General Kofi Annan, Former US Presiedent Bill Clinton have all endorsed the project. Roche Pharmaceuticals has sponsored the project's pharmacy since the beginning. All money collected goes to the American Friends of Phelophepa Train of Hope, an IRS 401 (c)(3) charitable organization incorporated to collect U.S. donations to the project.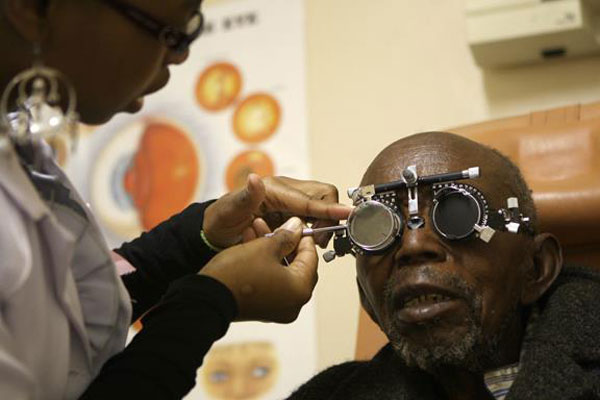 The project recently built a second train and now serves over 100,000 patients a year. The current fundraiser seeks to raise money to expand the train's optical clinic, allowing it to serve more patients who need acute eyecare and affordable glasses.
But wait, you said something about a contest?
Each $5 donation enters you into a raffle to win — seriously — the most incredible trip I've ever seen!
The winner wins a two-week all-expenses-paid luxury trip for two to South Africa — valued at over $40,000! The prize includes: Business class flights for two people from the US, a luxury Capetown hotel stay, two rural safari excursions, shark diving, paragliding, whale watching, golfing, fine dining AND a chance to spend a day on the Phelophepa Train to see the good work they are doing. Here's more information about the prize, donated by some generous sponsors.
This is a really amazing incentive! Who can't afford $5 for the chance to win something like this? And the more you are able to donate, the more chances you have to win.
---
All photos are from The Phelophepa Train of Hope Facebook Page.