Some of you may remember that last year we participated in a unique fundraiser called Passports With Purpose. This annual event was started by a group of travel bloggers looking for a way to help support communities in need around the world. This cause is near to my heart. I feel incredibly lucky to be able to travel the world and I love the idea of using this little blog to do something real for a community in need. Best of all we get to do this while giving away great travel-themed prize in the process… here's what I mean:
What is Passports With Purpose?

Each year Passports With Purpose partners with a different nonprofit organization carefully chosen for their experience working in a particular community in the developing world. Participating bloggers procure a prize to give away to travel-loving participants and promote the fundraiser on their blogs and online networks.  Readers (i.e., you!) donate $10 on the PwP website and list which prize you want to win. The prizes are then are then raffled off to donors after the contest closes on December 9.
Last year we raised over $100,000 enabling the organization Water.org to build five clean water wells in earthquake ravaged rural Haiti. This year our goal is to raise $115,000 for buildOn to construct three schools and fund three adult literacy programs in the Sikasso region of southern Mali, Africa. You can find out more about BuildOn and Passports with Purpose on their websites.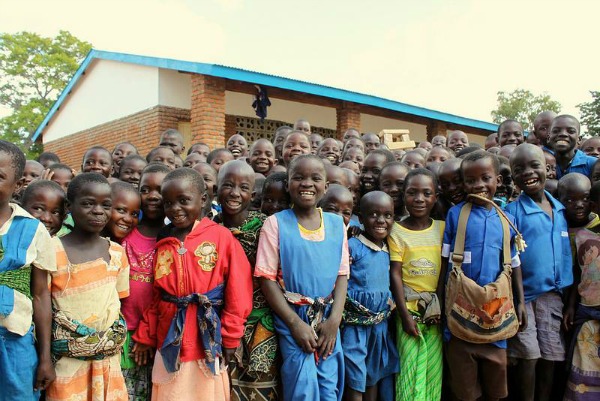 Here's How You Can Win!
The participating bloggers have secured lots of amazing prizes this year–close to 100 in total! There are prizes for everyone regardless of where you live and travel interest! Some of the prizes are very practical and can be used anywhere and others are I'd-never-be-able-to-afford-this, dream-come-true opportunities! While we are not sponsoring a prize this year, I'll be working hard to promote this fundraiser and I'll be donating myself!

Here are some of my favorite prizes:
GoPro Hero 3: White ($199)
CLICK HERE to check out the full list of prizes and donate now!
Don't miss your chance to donate! The fundraiser and prize giveaway ends December 19!
---
So what do you want to win? Let us know in the comments.
Photo: BuildOn – Facebook