This is a guest post written by Suki D. of [Super Duper Fantastic].
Who in their right mind waits hours in line for beer?! Me, that's who, and for two years in a row! The first year, in 2011, we waited 2.5 hours, and I lamented over how the only line longer in which I've waited was the buffet line at the Bellagio. What I didn't know at the time was that I'd be even more ridiculous the following year and wait TWICE as long. What beer would bring that craziness about?
Russian River Brewing Company's Pliny the Younger.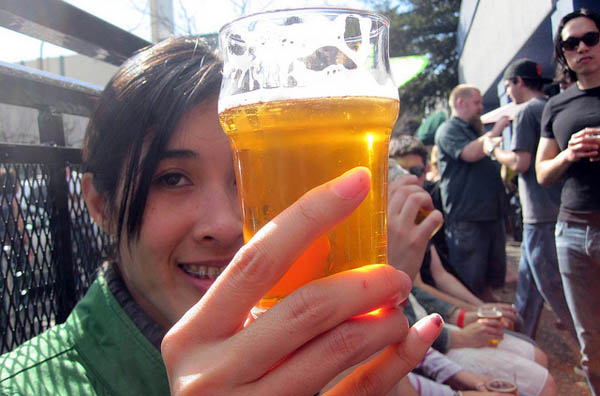 Pliny the Elder, one of Russian River's most well-known brews, is a Double IPA, so they named their Triple IPA after his son, thus Pliny the Younger. Due to the difficulty, timing, cost and amount of space required to brew the Younger, they make extremely limited quantities that are available on draft only once a year. The Younger is released at their pub in Santa Rosa, CA the first Friday of February and is available for just two weeks (Feb 1-14 this year!). Last year, Beer Advocate named Pliny the Younger the best beer in the world!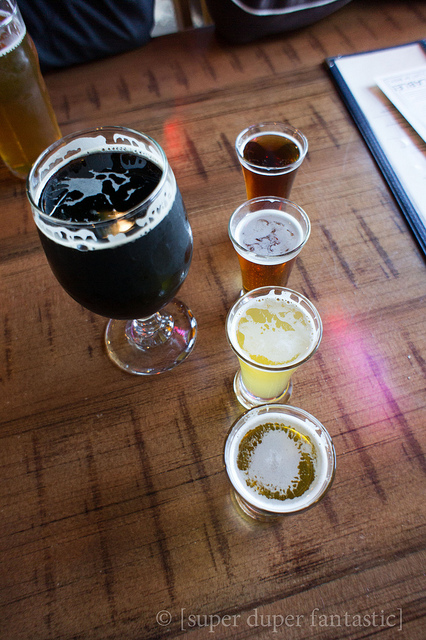 With lines this long, you know we aren't the only obsessive beer geeks out there! In addition to Pliny the Younger, Russian River Brewing Co. boasts a large sour beer line-up and delicious bar bites! Suggestions for surviving the wait: Wait with friends. Bring a book, and download a few games on your phone. A chair, sunscreen, and a hat would help too!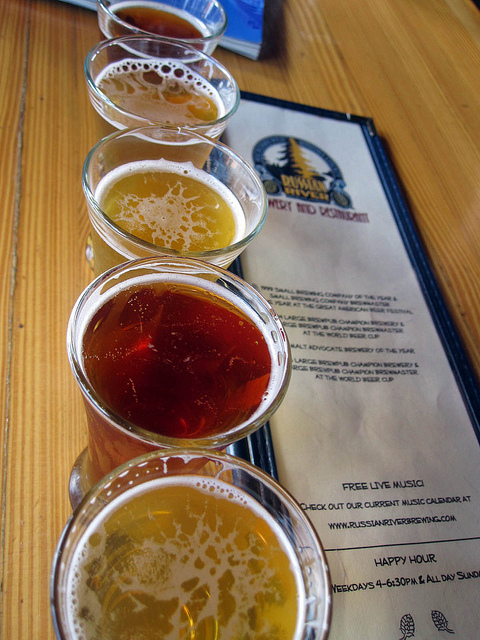 So was it worth it? For a gal who doesn't like IPAs because of their normally bitter hoppiness, Pliny the Younger with triple the hops is deceivingly smooth and well-balanced at 11.0% ABV. After several hours in the sun, a sip of this surprisingly refreshing brew makes it all worthwhile.
Russian River Brewing Company on Urbanspoon 
---
Suki is the eating, drinking, and traveling machine behind San Francisco-based [Super Duper Fantastic], a personal blog with a focus on food and travel. When she isn't crunching numbers and tackling Excel spreadsheets at her day job, she is plotting her next adventure. Find her on Twitter @suki.