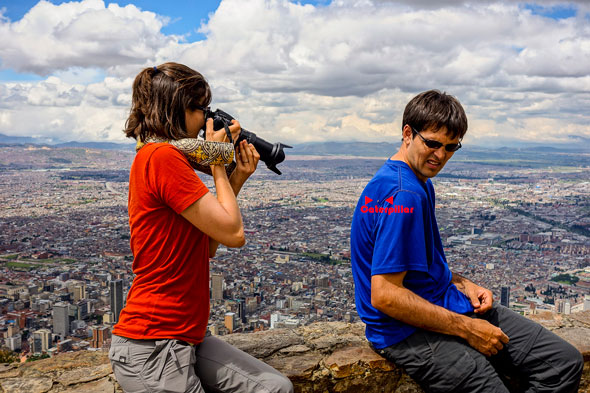 We were getting some beautiful shots of the view over Bogotá, Colombia when, WAIT… what's that? A caterpillar!?! Hold on while I take one more photo!
This is what Kevin lives with.
Does this sound familiar to anyone?
---
Update, 12/1/12: Here's the bug! And I was wrong. Now that I've had a closer look I see that it was not a caterpillar! It was a hemiptera or "true bug"–the suborder of insects that includes aphids and cicadas (I  studied entomology for a few years back in college). Pretty, eh? I added it to the Flikr pool, "Hemiptera de Colombia". Maybe someone there can identify it.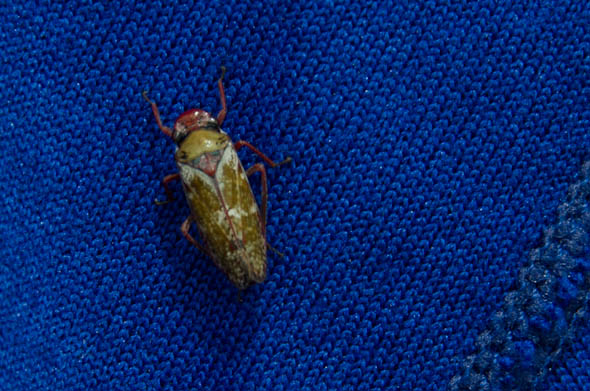 ---
Foto Friday is a series where I go back through my archives to share photos that I love either because I think they are beautiful or they have an interesting story. I hope you enjoy them as much as I do!