As our day on the white sands of Tortuga Bay in the Galapagos Islands came to an end, we walked back along the black lava tidal pools, again keeping a close eye out for the unique wildlife that surrounded us.   As we checked out the marine iguanas warming themselves on the rocks, Kevin spotted something.  "That looks like some sort of bird over there on the rocks," he said.  There was no movement at all, and it took us several seconds to figure out whether or not we were just seeing things.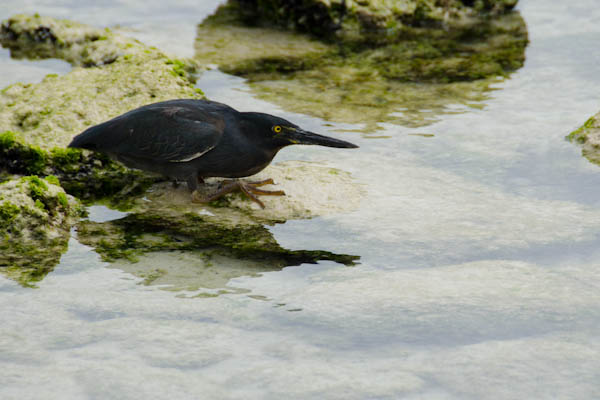 This lava heron blended in well with the lava rocks, and he stood motionless as he stalked the small fish swimming beneath him in the tide pool.  The Galapagos Lava Heron was hunting. We only had to wait a minute or two before a fish got within range.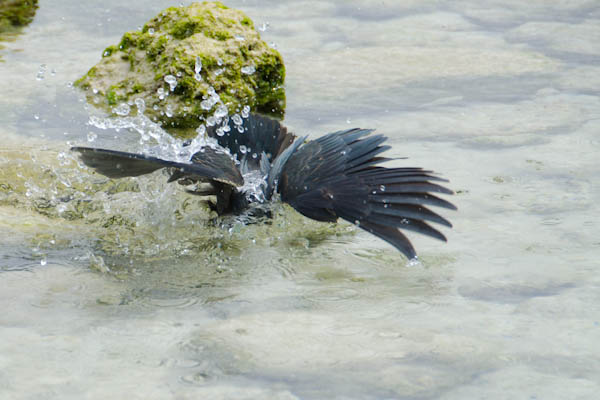 In a single motion, the lava heron struck, plunging into the water, and the next instant, emerging with an unfortunate fish in his mouth.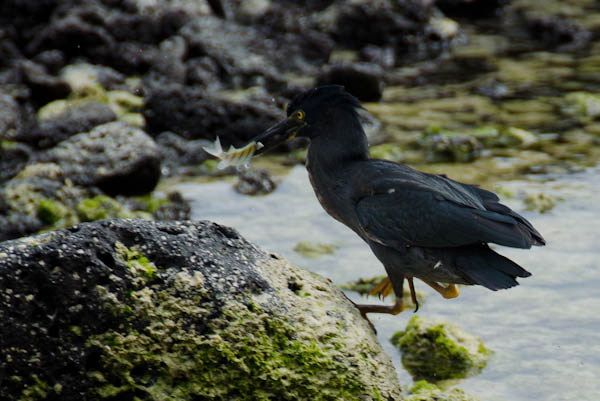 Foto Friday is a series where I go back through my archives to share photos that I love either because I think they are beautiful or they have an interesting story. I hope you enjoy them as much as I do!