This post is part of a series called Photographic Guide to the Galapagos. Click the links below for other categories:
Birds | Reptiles| Mammals | Fishes | Invertebrates | Plants | Landscapes | Cruises
---
Here are some of the reptiles you will see in the Galapagos:
Galapagos Giant Tortoises (adult)
Galapagos Giant Tortoises (hatchlings)
Marine Iguanas (sunning themselves)
Marine iguanas (swimming)
Marine iguanas (color variations on different islands — this one was on Floreana)
Galapagos Land Iguana (Photo by Red Hunt, Red Hunt Travel)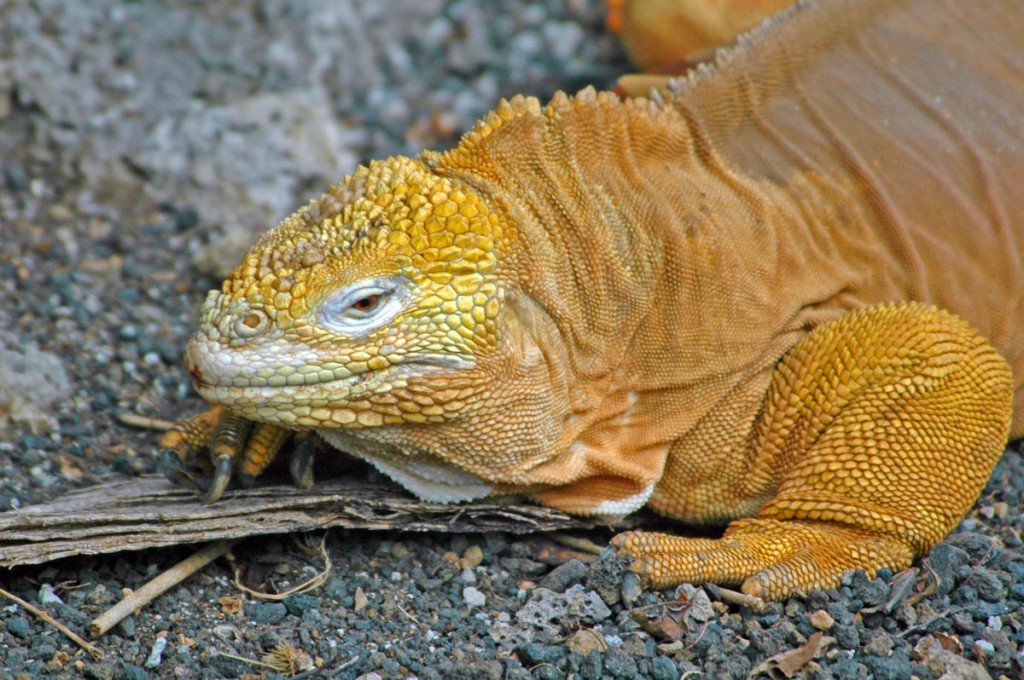 Green Sea Turtle
Lava Lizards
Do you have photos of Galapagos reptiles that you would like to contribute to this guide? If so, let me know in the comments!
---
Birds | Reptiles | Mammals | Fishes | Invertebrates | Plants | Landscapes | Cruises