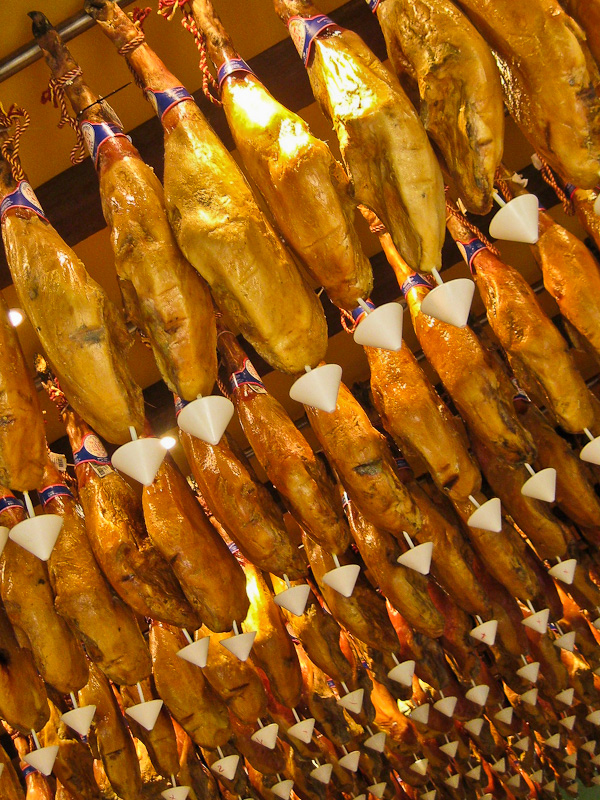 When the topic of travel to Spain comes up, my dear husband invariably brings up jamón. Jamón is the Spanish word for ham but for Kevin, it's so much more than a generic label for a type of meat; it's an experience.
Every little cafe, bar, and market has at least one, usually more of these cured pig legs mounted on the counter, from which they slice whisper-thin pieces.  The finest quality cured ham is called jamón iberico de bellota.  The meat is derived from free-range pigs. The jamón pig roams oak forests and eats only acorns. The jamón meat is then cured for several years — and often priced accordingly at more than a hundred dollars per pound.
At every market butcher shop we found, Kevin would order a 100 g slice of this high-quality jamón iberico. He claims it would melt in his mouth. He'd eat as much as he could and be left full and giddy, as he describes it, "high on jamón".
---
Foto Friday is a series where I go back through my archives to share photos that I love either because I think they are beautiful or they have an interesting story. I hope you enjoy them as much as I do!