We arrived home early Tuesday afternoon somewhat delirious after our twelve-hour flight from Paris and nearly no sleep. We made plans to meet Kevin's mom to pick up our dog at 7:30pm, and laid down for a short nap.
When I woke up, the sky was dim and I looked at the clock. 7:45! I picked up my phone and had four text messages from Kevin's mom who had driven 30 minutes from her home to meet us half-way. Oops! We cancelled and rescheduled for yesterday, but it was a frustrating way to come home.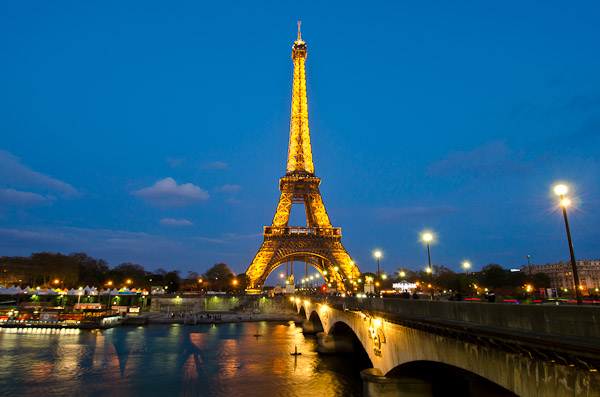 Our trip to London and Paris was a new experience for us as we strive to travel slower. We spent a lot of time visiting local friends in each city and spent ten consecutive days staying in the same place in one city, something we've never been able to do before. We stayed in a typical Parisian apartment, in a typical Parisian neighborhood, far away from tourists and we got to know the city in a way that tourists rarely do. 
Kevin got to work in person with a group of French colleagues that he'd only ever communicated with over the phone and Skype. They're such good people, so friendly, hardworking, and intelligent, it made him even more certain that he's found the right place in his new company.
We had our third experience having total strangers we found on the internet come to live in our house and watch our cat. Sharon and Alan left us a clean house, happy cat and even these lovely flowers!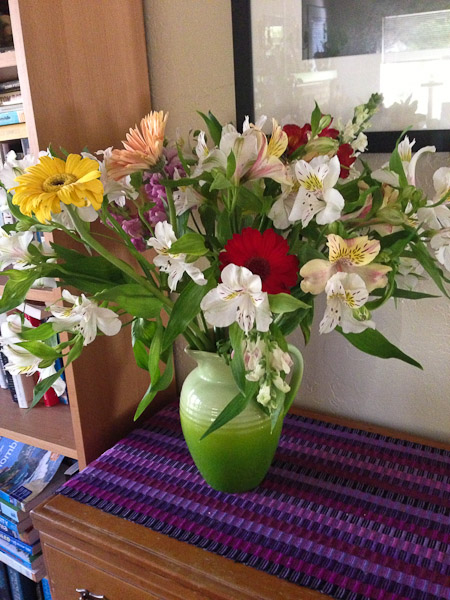 We have loads of photos to go through, and many stories and tips from the trip in the coming months. In the meantime, I'm somewhat occupied planning another exciting and somewhat spur-of-the-moment trip for later this month. Details to come!
For now I'm enjoying being home and of course, finally reunited with my dog!