Mindo, Ecuador is an absolute paradise for birdwatchers. A two and a half hour bus ride from Quito, it's located in the cloud forest which supports an incredibly diverse bird population, including the Andean Cock-of-the-Rock that we stalked in the wee hours of the morning.
But the brightly colored hummingbirds of Ecuador are everywhere, and are a lot easier to get close to! To take these shots, we visited a hummingbird garden at a cafe in town and set up the tripod along with the long lens that my dad brought along for wildlife in the Galapagos.
Photographing these little birds was a lot more difficult than I thought it would be. In order for the photo to turn out right, I needed to get the focus right on the eye, and doing this took some practice, even if the bird was just sitting on a branch. After awhile, I got the hang of it.  For some species, the iridescent feathers would light up only from a certain angle, so the timing was even trickier!
Here are our best photos of the hummingbirds of Ecuador:
Green Crowned Brilliant Hummingbird: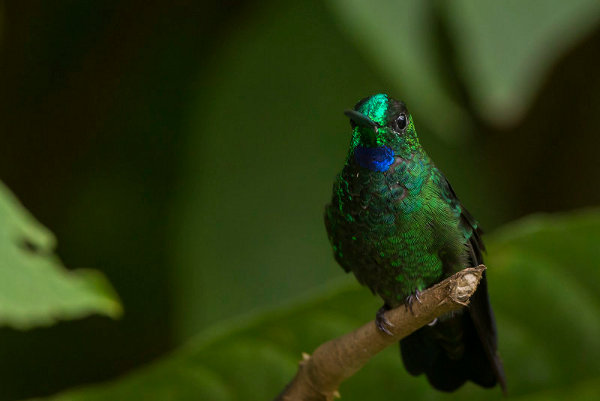 Western Emerald Hummingbird: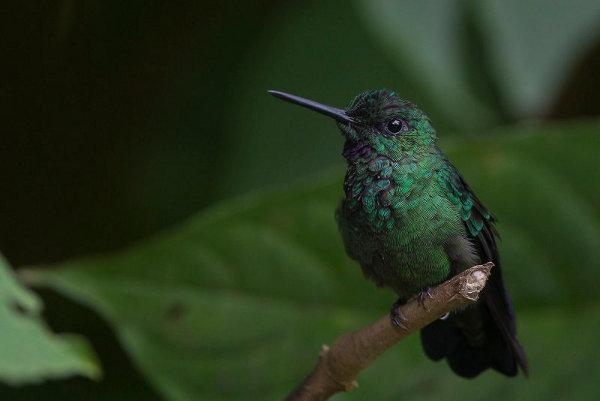 Andean Emerald Hummingbird: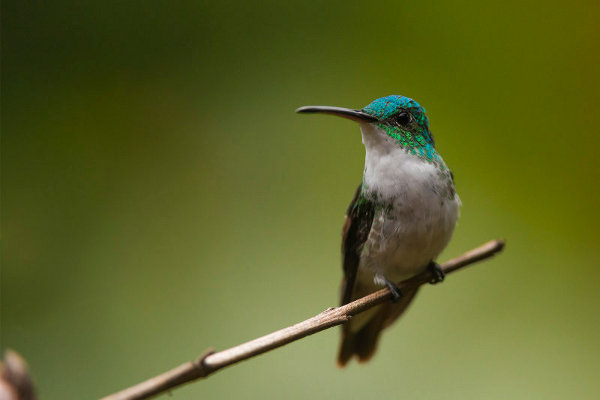 Once we had some good sitting shots in the can, we decided to up the ante by trying to get some shots in flight. There were a few challenges here. First, the bird still has to be in focus, so I needed to make sure to stay with the eye, even as the bird moved. Then, the shutter speed had to be fast enough to limit the blur of the body and try to freeze the wings as much as possible. The trick was to pre-focus on a spot where I had to hope the bird would hover between trips to the feeder. When a bird entered my sights, I had to be quick with the trigger (in the photographic sense).
White-necked Jacobin: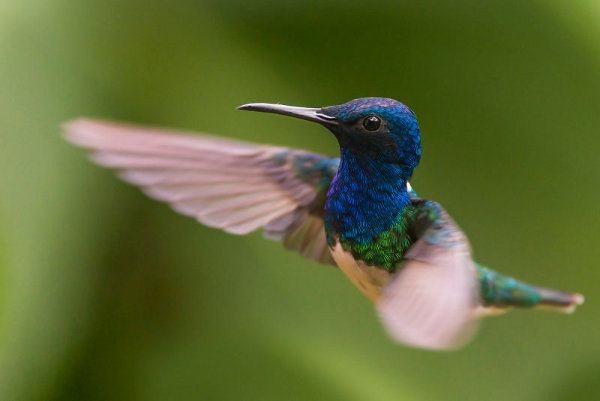 Rufous-tailed Hummingbird: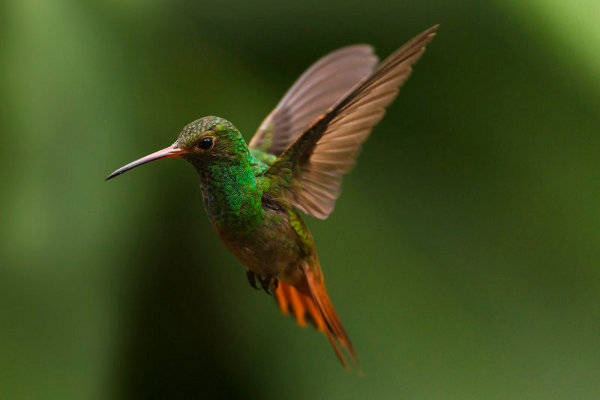 I spent a few hours of highs and lows shooting these birds, and after each shot, checking to see how I'd done and trying to learn from my mistakes.  For not having moved around much, I was pretty exhausted by the end.  But when we got home and saw the results, all that effort was worth it!