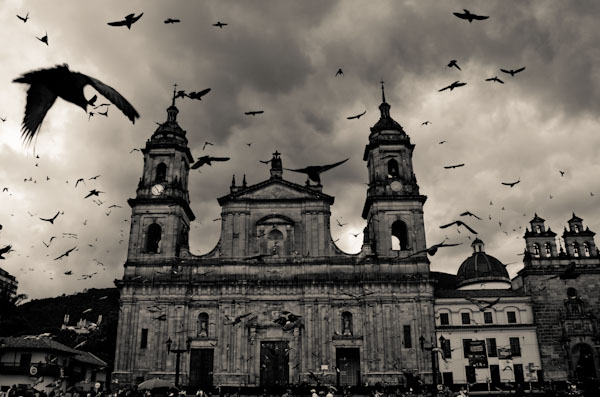 Bolívar Square, the main public plaza in Bogotá, Colombia is filled with people throughout the day and is a magnet for vendors selling all kinds of snacks and sweets. Not surprisingly, this draws pigeons by the thousands who come to feast on the crumbs.
For some reason as we passed through the square, hundreds of the pigeons took off at once and filled the sky over the great cathedral. It was an impressive (and maybe a bit ominous) sight.
---
Foto Friday is a series where I go back through my archives to share photos that I love either because I think they are beautiful or they have an interesting story. I hope you enjoy them as much as I do!