This is a sponsored post written by me on behalf of DoubleTree by Hilton. All opinions are 100% mine.
This year is a presidential election year in the U.S.  Negativity fills the airwaves, conversations with friends, my Facebook feed. Now, more than ever, it's easy to forget to be nice.
But as a traveler, I try to remember how grateful I am for the kindness of strangers — people who help me when I'm in a new place, vulnerable, lost and confused. I always try to be that kind of person when I travel, an ambassador, defying stereotypes that people may have about my country and culture, the kindest and best traveler that I can be. It's hard, especially when I'm grouchy and tired, but important.
Some of my best travel memories are the people who helped us out when we were stuck and surprised us with kind gestures to let me know that they care.
Here are just a few examples of nice people I've met & travel memories that I'll never forget.
The smiling young couple we met on Thanksgiving morning, on a ferry from Maui to Molokai Island, Hawaii. We chatted for about ten minutes and the guy invited us–total strangers–to his parent's house to join their Thanksgiving dinner.
These charming old guys I met in a small town in Malta, as they hung around outside of the local watering hole–they were so excited to have their picture taken! After I mailed one of the guys a hard copy of this photo (he doesn't use "The Internet") he sent back a handwritten note and a local Maltese-language wall calendar filled with black and white photos from his hometown.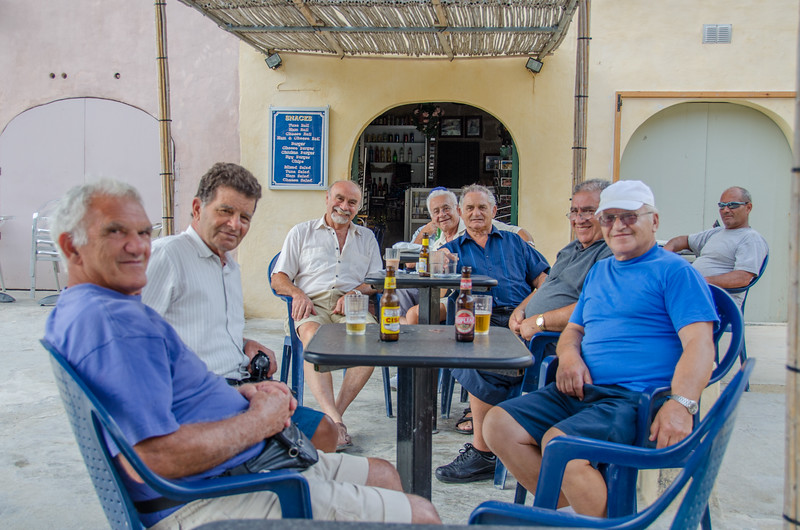 This is Tony, a guide we hired in Jamaica, turned friend. Two years later he still emails me every few months to find out how things are going, to wish us a Merry Christmas, a Happy New Year, and so on.
The time a stranger, a fellow diner, came over to our table at a Tokyo restaurant to give us this bottle of sake, as "a welcome to Japan."
The candied salmon (yum!) that our Canadian vacation rental host in Tofino, BC gave me to apologize for arriving late.
The Hungarian guy who, after talking for a few minutes while our niece played with his dog "Shiva" in a Budapest park, told me something equally happy and heartbreaking–that we had changed his outlook on Americans because we were "so much nicer" than the other Americans he had met.
Making Travel "Nice"
The hotel brand DoubleTree by Hilton, reached out to me to ask me to join a campaign they are doing to promote nice gestures in travel, called "#NiceTravels". They are famous for their own "nice" gestures, notably, giving free hot chocolate chip cookies to each guest at check-in–a simple thing, but so memorable!
In that vein, DoubleTree is encouraging travelers to share the love, by doing something nice for others and to share the proof with the world.
Share Your #NiceTravels moment — and Win!
To kick off the campaign, DoubleTree by Hilton is giving away free one-night hotel stays and tins of the brand's signature chocolate chip cookies. Entering is easy–just share the love by uploading a photo representing "everyday acts of kindness" to Instagram or Twitter, or directly to NiceTravels.com. Use the hashtags #NiceTravels and #ContestEntry. That's it!
You can see the entries so far in this photo collage. Upload your picture to win –> Click here to see how Nice Travels
What are your favorite "nice" travel memories?