I've spent the last few days scrambling to get work done and this post (and this news!) got pushed off until the end.
We're heading to Europe! 
We started to talk about doing a summer trip with Kevin's cousin and her family last year. We finally put it on  the calendar and booked tickets this past February when we all met up again at a family reunion. We were looking to go somewhere none of us had ever been, and get some beach time–because her kids are going back to school as soon as we get back. So we settled on meeting up in Croatia for a week and then doing other things on our own at the beginning and end of the trip.
I'm really excited about this opportunity. Kevin had been out of touch with this cousin for many years, and only reconnected last year in a meeting triggered by an important loss. I'm looking forward to spending more time with all of this new-found family next week.
London, England
Our flight to Europe lands in London so we'll be stopping there for a few days first. We booked an Airbnb on the east side and we'll be using the time to get settled, and explore the city a bit deeper than we have on previous trips. We booked a London history tour  using the company Context Travel. I've been wanting to check out one of their in-depth walking tours before, all their experienced docents have either Master's degrees or Ph.D.s in an academic subject relevent to the tour. I'm really excited to learn more about the city and British history.
Dubrovnik, Croatia: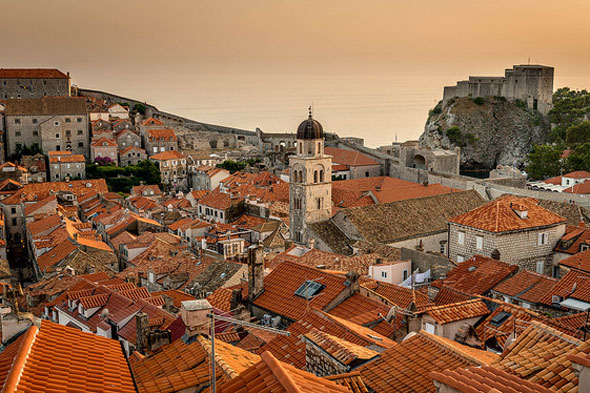 Flickr/marcussaul
After London, next stop is a small coastal town outside of Dubruvnik, Croatia. Kevin's cousin rented a gorgeous house for the week and we're looking forward to spending time there and exploring Croatia and the Dalmatian Coast. We're also considering day trips into nearby Montenegro, Bosnia, and Herzegovina, so if you have any tips for those off-the-radar destinations, please let me know!
Budapest, Hungary: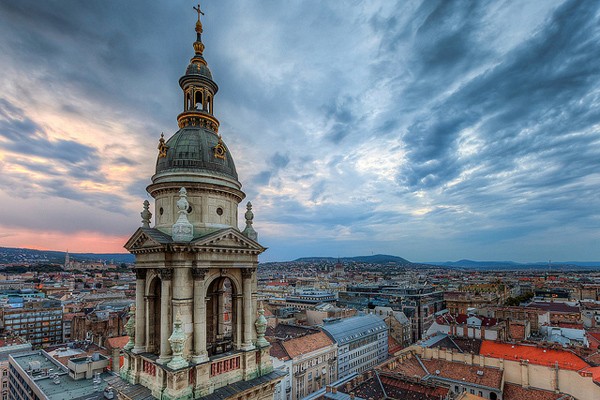 Flickr/theodevil
After leaving the family, we'll have a few days on our own and I'm not sure what we'll do with them. Perhaps head inland Croatia–I've seen many beautiful photos of Plitvice Lakes National Park on Pinterest, so we may plan a visit there.
After that, we will make our way to Budapest for the final few days of our trip eating our way around, what I've heard, is a beautiful city.
I'll be sharing updates on Facebook, Twitter, and Instagram throughout the trip, testing out a new prepaid mobile wifi hotspot made by an SF Bay Area-based company called Skyroam. It should work when we land in London–stay tuned!
Have you been to London, Croatia, or Hungary? What should we see/do/eat?