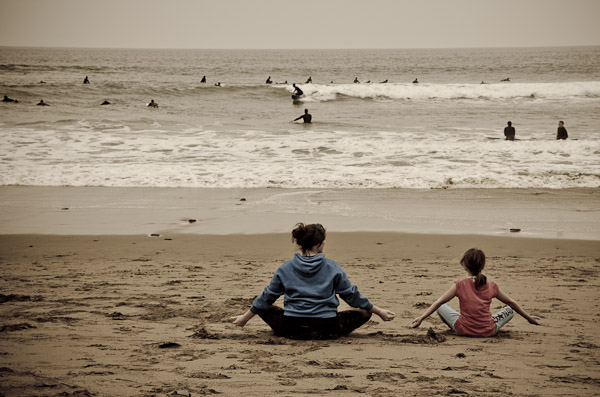 While walking on the beach with friends a few week ago, we stumbled upon this impromptu yoga class.
Taken at Pacifica State Beach, in Pacifica, California.
---
Foto Friday is a series where I go back through my archives to share photos that I love either because I think they are beautiful or they have an interesting story. I hope you enjoy them as much as I do!