On Saturday, Kevin and I visited the Bay Area Travel and Adventure Show. This annual show is one of several in the US that features booths from over 200 destinations, talks from travel experts, food and photography demonstrations, and quirky activities like rock climbing and riding a segway. It's a great place to go to get inspired and get ideas for unique places to visit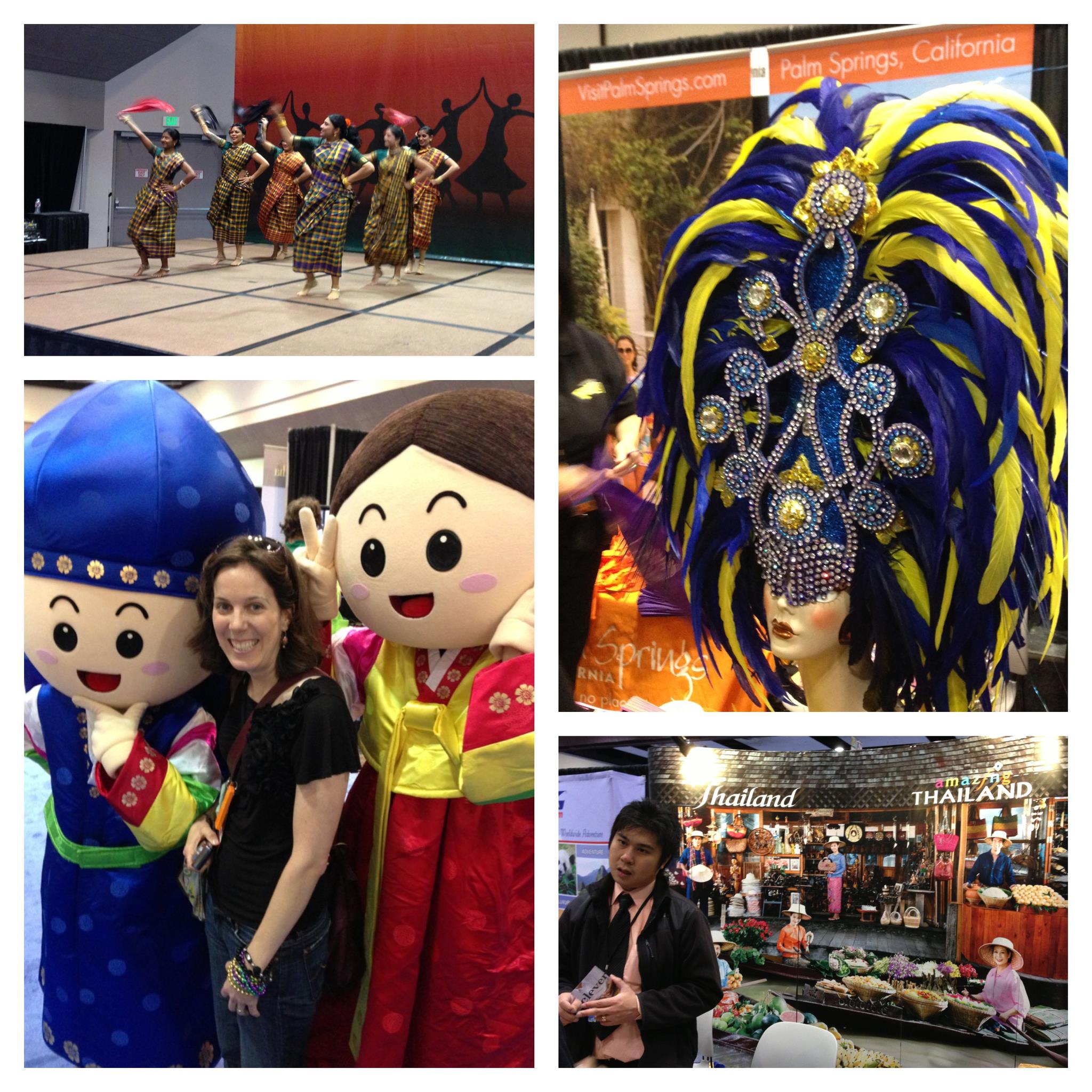 The exhibitor mix was heavy on places to visit in the Western US, though there were a fair number of international locations on hand, mostly in Asia, Canada, and the Caribbean.
Here were a few of the destinations and experiences that we've added to our US Travel Bucket list:
Mono County and the Eastern Sierras:
I found out at the show, that Mono County was recently voted one of the top 10 Best U.S. Destinations in 2013, no doubt because of its incredible environmental diversity and off-the-beaten-path location. I've visited (and photographed–see below) the amazing and otherworldly Mono Lake, and since then have wanted to go back and explore more of this remote California County. Another place I'd love to visit is the historic ghost town Bodie, which at one point had a population of 10,000 people and was the largest city in California. I'm not much into winter sports, but the high mountain areas, like Mammoth Mountain seem to be really beautiful places to do some spring, summer, and fall hiking.
Gold Country Counties:
I didn't grow up in California, so the little history of the state that I do know involves Spanish Missions and the existence of gold-miners–mostly because our dear San Francisco 49'ers are named after them. Beyond that, things get fuzzy. I'd love to visit these original settlements and learn more about that period of history and how it contributed to the development of our amazing state.
A stretch of counties from Sierra in the North, down to Mariposa in the south are working together to bring tourists into this region, and they are calling themselves the Gold Country Visitor's Association. Across the region, these rural counties offer lots of California gold rush era history, beautiful forests, spectacular mountains, rivers, and lakes, and many of the activities and accommodations are dog friendly, too.   The Gold Country counties also trumpet their status as wine country destinations.  The most attractive part to me is that the region seems equally beautiful to neighboring Lake Tahoe and Yosemite, but without the crowds.
Southern Oregon and The Rogue River:
A few years ago we went up to Southern Oregon for an annual winter birdwatching festival. Along the way, a blizzard prevented us from visiting to Crater Lake since which I've been dying to go back and visit. I pined over this loss to the folks from the Southern Oregon Travel Association who encouraged me to come up and give it another try. I'll be looking to come in the summer this time, no doubt!
Additionally, I met Brad, the owner of Rogue Wilderness Adventures, an adventure tour company that runs hiking and river rafting trips down the Rogue River. They've designated several hiking, fishing, and rafting tours to explore this wilderness protected zone that stretches across the state. Some of their most unique trips were targeted toward travelers with specific interests: Paddles and Pints (beer lovers), Paddles and Pinots (wine lovers), Paddles and Paws (Bring your dog!), Paddles and Pride (LGBT travelers), and Paddles and Pilates! All of these trips feature locally-grown food and a choice of camping or staying in lodges. These sounded like pretty fun ways to explore the region.
Catalina Island:
Back when I worked at a youth hostel in San Pedro, CA, I regularly recommended that travelers to the area do a day or weekend trip to Catalina Island, though I never had the chance to visit it myself. This island is 22 miles off of the coast of Los Angeles, and easy to get to with several one-hour express boat shuttles every day. It's sparsely populated, with most of the island remaining remote backcountry. It's a way to experience what California used to look like before relentless housing development, automobiles, and traffic. There are even wild buffalo roaming the plains! Several animals were left behind while filming a movie back in 1924, and now a herd of about 150 roam free. I'd love to get out to Catalina for a few days and explore the remote areas of the island. I'd heard Catalina can be an expensive place to stay, but I learned about the Hermosa Hotel, which is an option for travelers on a budget.
Louisiana Beyond New Orleans:
I was only in Louisiana once for a few days before and after to attend a conference. So I only have a cursory understanding of the food, music and cultures of this unique state. Kevin's father recently reconnected with family they have in Baton Rouge, Louisiana. Some of these  neighboring parishes, St. Martin, Tangipahoa, and Ascension, were at the show and they sold me on paying a visit.  The bayou environment, diverse music and cuisines of this region are something I'd love to experience for myself.  I get hungry just thinking about it.
Sacramento and Davis, CA:
I've wanted to explore the California history and foodie culture of Sacramento. I've been to the state capital building several times for meetings, but have never stayed to explore the city. I'd also like to visit the college town of Davis, to explore the downtown and visit their twice-weekly farmers market. You can't get much more local with your food than buying it right here in the agricultural heart of Northern California.
Livermore Valley Wine Region:
This food and wine destination is a very easy day trip from anywhere in the Bay Area and much closer to home than some of the more famous Northern California wine destinations. These wineries are within miles of Kevin's father's house in San Ramon. We'll have to take him to do some wine tasting this year; I can't see him arguing with that proposition!
Scuba diving certification:
We recently went to the Galapagos, and one of Kevin's biggest regrets was not being scuba-certified to be able to take a tour that would visit Hammerhead sharks. At the event, we spoke to the folks at a local aquatic sports store (Aquan Sports) and an dive tour company (Kamtime Adventures) about PADI scuba certification courses, and it was far cheaper than I expected it would be. Kevin's talking now about doing a class this coming summer so that on our next aquatic destination, we'll be able to see more underwater wildlife. I'm still on the fence, but certainly considering it more now than before this event!
---
Have you ever been to a travel show? Where did it inspire you to go?