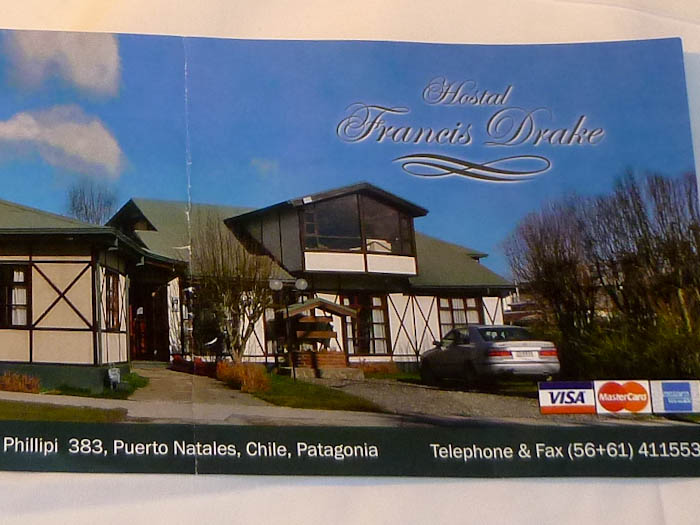 Here's a quick story from our time in Easter Island.  Kari from Norway decided to take an ATV up the volcano on her visit to the Orongo Petroglyphs and Rano Kau crater.  About halfway along the bumpy ride up the hill, she realized she hadn't fully closed her backpack, and that many of her belongings, including her wallet, had scattered across the countryside.
She searched frantically for hours up and down the road.  So long, in fact, that the site closed for the day, and the park guides charged with closing the gates took pity on her and actually gave her the padlock to close the gates when she was finished (only on Easter Island, where everyone knows everyone!).  Eventually, she gave up her search and returned to her hostel, exhausted.
But Kari had done something really smart.  She had carried her hotel's card in her wallet.  Fortunately for her, another tourist had found it earlier that day and was able to return it to her that evening, averting a crisis.
We've heard this tip from Rick Steves before now, but this episode definitely reinforces what a good idea it is.  Aside from potentially getting your money and passport returned to you in an event like this one, you can also use the card to show a cab driver where you are staying in order to get a ride home.  And Kevin would like to add that if you're staying somewhere nice, you can also use it to pick up ladies at the bar.
But no matter what your reason, this is a great habit to get into.  On the road, problems become magnified very quickly, and it's always important to know where home is for the night.