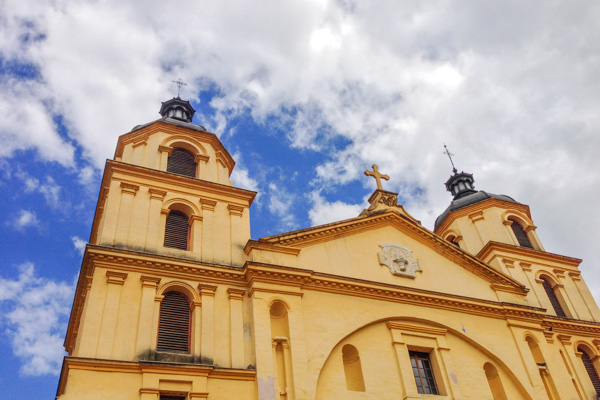 I just realized tonight that I haven't written a thing about Colombia.
Well, there was this.
(And yes, I am ashamed that this is all I've written about this beautiful country.)
As the one-year anniversary of our trip fast approaches, I hope to finally make the time to go back through my photos and share some memories before they fade. Until then, check out this photo of the late afternoon light on the Iglesia de la Candelaria, in Bogotá, Colombia.
---
Foto Friday is a series where I go back through my archives to share photos that I love either because I think they are beautiful or they have an interesting story. I hope you enjoy them as much as I do!