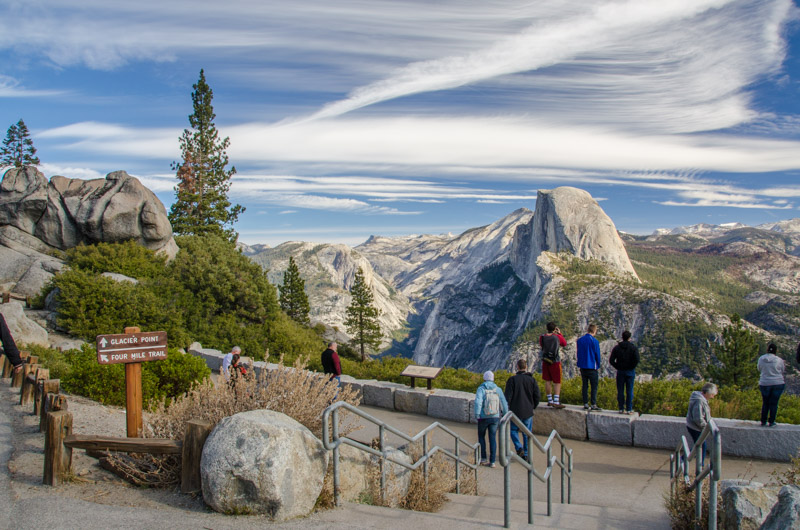 UPDATE: This giveaway has ended.
Happy 100th birthday to our national parks! This year marks the centennial celebration of the U.S. National Park Service and there are special events, tours, and celebrations at all the parks all year. Now is a great time to plan your next national park adventure!
To celebrate this milestone birthday, National Geographic has released two beautiful new guidebooks that are perfect for travel planning and inspiration. They offered to give a set away to one lucky EIT reader so read down to the bottom to find out how you can win!
The first is the newly updated Guide to National Parks of the United States, 8th Edition ($29.95).   Since it was first published back in 1989, this bestselling book has sold more than 1.25 million copies. For this latest edition, the contributors visited all 59 national parks to update the content and pick the best spots for viewing scenery, wildlife, sunsets and more. The guide includes 80 full-color maps, more than 220 photos, and tons of practical information for what to see and what to do in each park.
The second is the children's companion, The National Geographic Kids National Parks Guide U.S.A. Centennial Edition (ages 8-12, $14.99). This book is the official kids guide to exploring these American treasures.  The book is full of color photos, fun facts, maps, road trip tips, conservation tips and more.  I flipped through it and found the full-color pages, trivia, and quirky historic stories really engaging. This would be a great gift for any young traveler.
To celebrate this centennial and National Park Week (April 16-24), National Geographic offered to give a copy of each of these books away to one EIT reader (value: $44.94). Follow the directions below to join our email list and win.
Enter to Win:
Best of luck — and let me know in the comments what U.S. National Parks are on your travel wish list!
Looking for some inspiration? Here are some older posts I've done about national parks: