Merry belated Christmas and happy Hanukkah, friends! It's been a crazy last few months of 2016. I've had some new work projects keeping me busy, plus some family health scares, fear for my country's future, and yes, these goddamn celebrity deaths (I watched Love Actually for the first time last weekend since Alan Rickman died. Then pre-teen crush George Michael… and Carrie Fisher!) There's bad news coming from absolutely everywhere.
I gave myself the gift of avoiding social media over the holiday season. With the exception of some client work, I stayed off of Facebook and Instagram almost completely for the past two weeks. It did a lot for my energy, mood, and overall mental health. I can't (and don't want to!) escape forever, but when you are feeling overwhelmed, it really helps.
With my newfound free time, I did a lot of things I'd been wanting to do around the house and I got outside a lot. I had a two-year backlog of travel photos to process and I'm (almost!) caught up. Posts on Australia, New Zealand, Japan, Croatia, Bosnia, Montenegro, India, and the Big Island of Hawaii coming soon!
I went up to San Francisco a few times to research some Japan travel-inspired things to do for an upcoming article I wrote for Thrillist.com. I'm excited about the quirky cultural adventures I found, so stay tuned for that!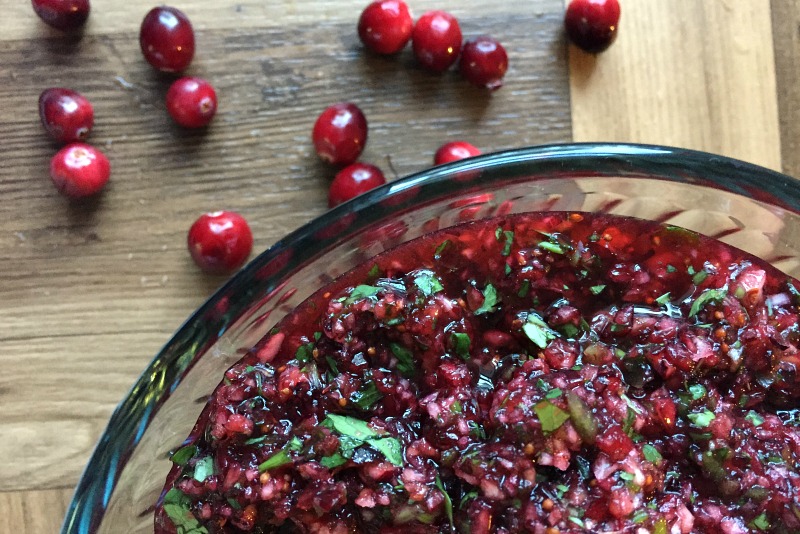 And I've been cooking a lot! I spent last Friday afternoon going through my old Sunset magazines and ripping out the recipes I want to try. I added several of them to this week's shopping list. I had been wanting to try something new with cranberries. They are one of my favorite winter season fruits and they've been on my mind since I visited Southern Oregon's "cranberry country" earlier this fall. I made this dish to take to Kevin's mom's house for Christmas, modified from one that I found on Pinterest. It was a pretty popular dish, no one had ever had cranberry salsa. The fruits make a surprisingly good off-season alternative to those mealy, winter tomatoes. Note: Best when eaten within one or two days. I made it last Saturday, the night before Chrismas dinner and it was perfect, crisp and fresh with a nice texture. I just finished it up the leftovers this morning (3.5 days later) and it was fine, but a mushy and a bit too sweet — the cilantro and green onions don't hold up very well.
Happy New Year to you!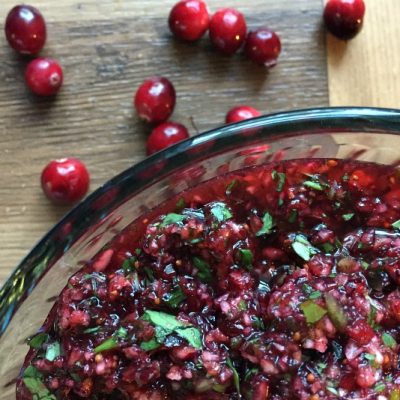 Spicy Cranberry Salsa
Ingredients
1

12 oz bag

fresh cranberries

washed and sorted

1

bunch

green onions

cut into 3-4" length

1

medium lemon

zest

1

medium lemon

juice

5-6

cloves

garlic

2-3

jalapeno peppers

ribs and seeds removed

1

bunch

cilantro

stems removed

3/4

cup

sugar
Instructions
Place all ingredients into food processor and process until desired consistency.

Garnish with a few fresh cranberries and cilantro leaves, if desired.

Serve with crackers or pita chips.