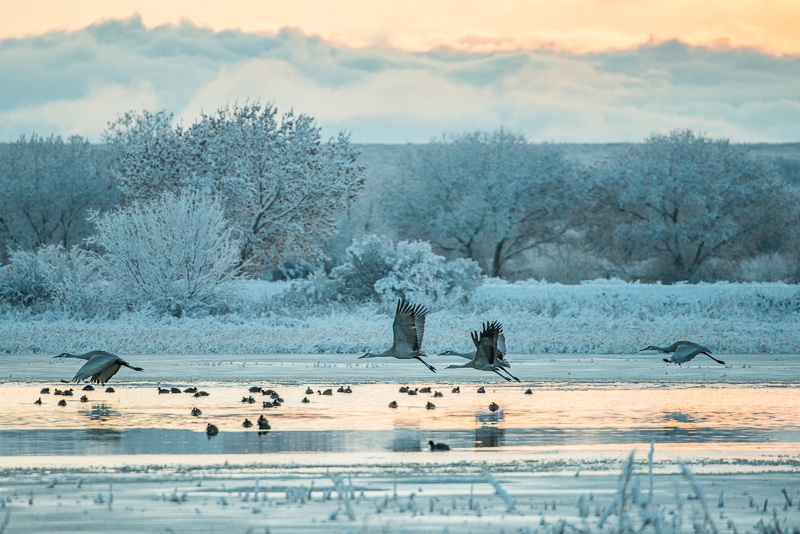 I'm spending this weekend exploring Klamath Falls, Oregon and doing some wildlife photography. This part of Southern Oregon is right along the Pacific Flyway and hundreds of species of migratory birds overwinter here, including the highest concentration of bald eagles in the lower 48 states. We're hoping to get some good shots.
Nature photography is a cold and crazy sport. It always involves pre-dawn wakeup calls, sometimes involves standing outside for hours in terrible weather. It involves lots of waiting and can be boring. Kevin's family are all avid photographers and I've been on several cold-weather photo outings with them, learning some lessons along the way. I love the photos that we get (here are some & here are some) but it wasn't without some pain and suffering.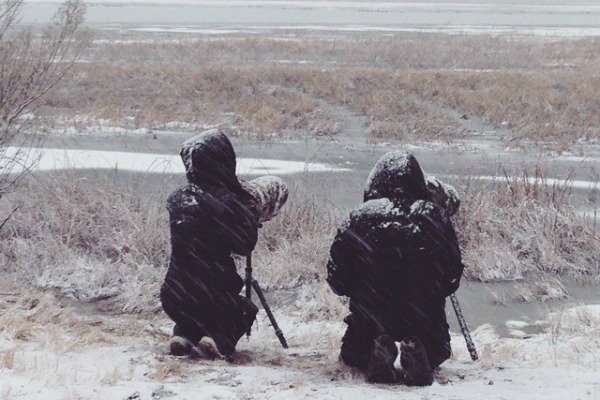 Needless to say, packing for a photography trip is different than packing for a regular vacation. Here's my photography packing list including some lessons learned after nearly freezing to death last year on a New Mexico birding trip (I actually drafted this post in a note on my phone while waiting around for the birds to show up on that very same trip! I forgot about it until yesterday, when I went to pack for Oregon!)
Not crazy enough to plan a trip like this? If you drop the camera stuff, the list is a good cold-weather/winter travel & road trip packing list.
Photography Gear & Electronics: Gear preference is personal and photographers are prone to being gadget-obsessed, but here are the basics:
Camera body
Wide lens
Long lens
Filters (including a polarizer–good for cutting glare on water/snow)
Sturdy tripod
Remote shutter release (or, use your camera's shutter delay mode)
An extra (fully charged!) battery for every camera
USB backup charger–in case you kill your phone.
Several spare SD memory cards, more than you think you will need so you have enough space, and a backup in case a card fails.
Laptop computer, for backing up your photos every night.
Camera rain cover (or DIY with a plastic bag and some rubber bands)
Lens cloths–in the rain/snow it's good to have a few so you always have a dry one.
Clothing:
Warm, rain-resistant jacket
Fleece jacket/warm shell
Long underwear top and bottom
Warm wool or synthetic socks
Windproof gloves that are thin and grippy enough that you can change settings on your camera while wearing them. Convertible, fingerless gloves are another option if you are okay exposing your finger tips frequently. Possibly pair with silk glove liners for extra warmth.
Waterproof boots or hiking shoes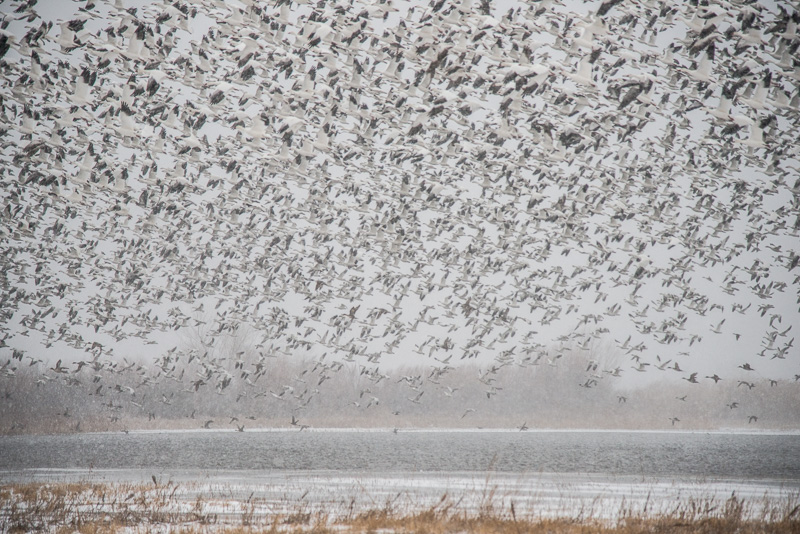 Things to Keep in the Car:
Snacks (trail mix, fruit, yogurt)–for early morning breakfasts in the car and waiting time.
Coffee mug. Consider bringing packets of instant coffee to make grabbing a cup easier on early mornings.
Bottle of water
Reading material/podcasts to listen to while you are waiting
Printed or offline directions/maps–you can't count on having cell/data service in rural places
Flashlight or headlamp, if you'll be photographing before dawn or after dusk
Sunscreen/hat
Tissues
Extra socks–in case the pair you are wearing gets wet
Cash–for parking passes/permits, shopping in rural stores that may not accept credit cards.
Vehicle Considerations:
Consider renting a 4WD (or bring tire chains) if you'll be driving in icy/snowy weather
Make sure you fill the tank with gas before heading out into the wild.
With a built-in kitchen for making coffee in the field, THIS might just be the perfect photography vehicle…