While exploring the town of Puerto Villamil on the Galapagos island of Isabela, we happened upon a never-before seen animal. Like many exotic creatures in the Galapagos, this animal was completely unafraid of humans and approached us with curiosity. Its unique markings were clearly a product of Darwinian natural selection and helped him blend into his environment. See for yourself, for the first time ever, the rare "Galapagos painted dog":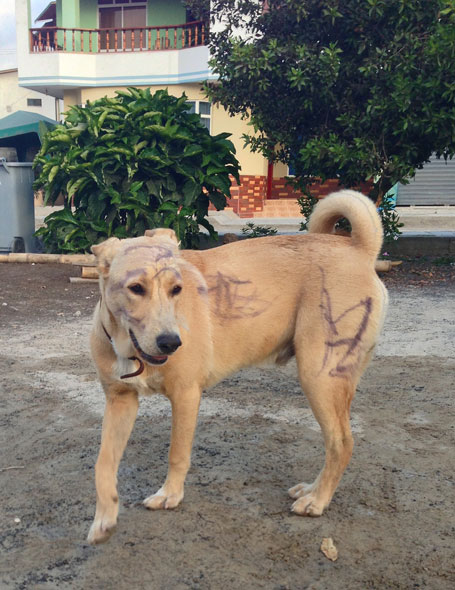 Foto Friday is a series where I go back through my archives to share photos that I love either because I think they are beautiful or they have an interesting story. I hope you enjoy them as much as I do!
---
I admit, this guy kind of made me want to draw zebra stripes on Posey… how about you?