Looking back over this year, I'm so excited by the places we've explored including two international trips to South America, shorter trips all over the U.S., and lots of time at my favorite place–home! The one thing that really stands out over this past year is the number of adventures we've taken that have involved food. I'm seeing that as a primary theme in this blog and plan to focus on sharing culinary and cultural adventures a lot more in 2013.
But until then, here's a rundown of some of our favorite food adventures from this past year. Some you may have already read about, others we haven't covered yet.
1. Eating a guinea pig!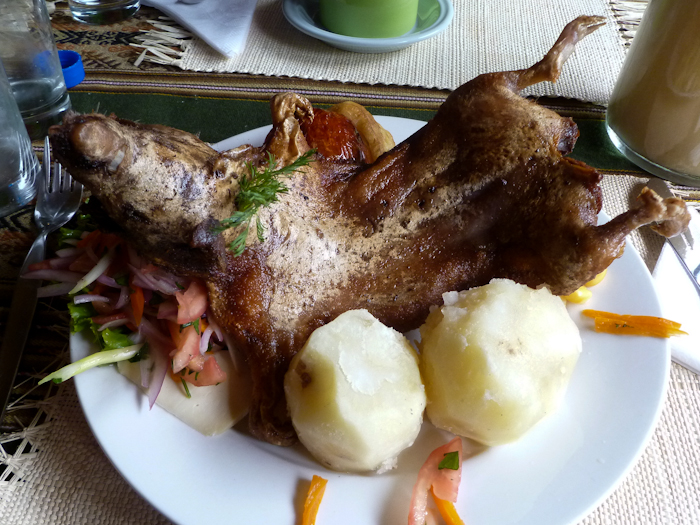 Far and away, our most memorable food experience this past year was eating cuy (guinea pig) in Peru. It was difficult for us for so many reasons. For one, it was the first time either of us had ever watched a live mammal we were about to eat be killed.  It was eye opening, but good for Kevin in helping him truly appreciate each and every bite of meat that he eats. For me, witnessing the animal have his neck broken solidified my desire to remain vegetarian!
2. Falling in love with Lima-style Peruvian food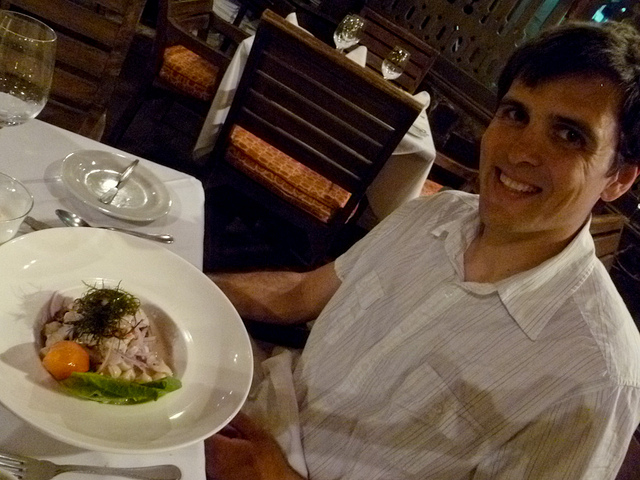 The thing I think we think and talk about, even more so than our trip to Machu Picchu, was the great food we ate in Lima, Peru (here and here). The ever-present cheap, tasty ceviche (cebiche) was a highlight, as were the roasted meats, diverse salads, side dishes, and our new favorite drink, pisco sours (we had the signature drink in both Chile and Peru, and Peru wins, hands down!)
Tomorrow night we've organized a homemade Peruvian feast with a bunch of friends. I'm assisting our Limeño amigo, Homer, in the preparation. I'm excited to learn his recipes (especially his pisco sour recipe!) and will report back in a future post!
Being underwhelmed by most other South American food, but loving their 3. markets and 4. street food!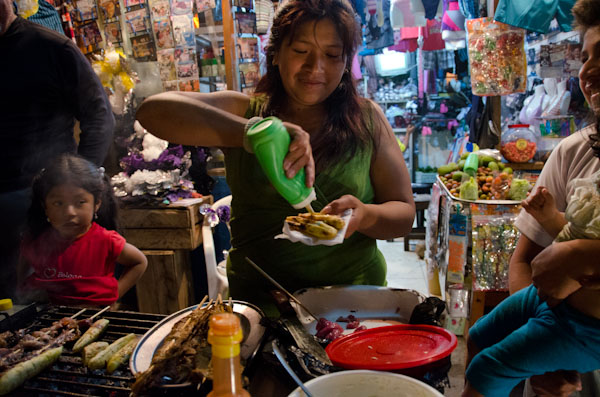 Beyond Lima, the main dishes in South America were unremarkable, mostly grilled (sometimes good, sometimes overdone) and fried meats, and way too much corn and starchy vegetables like potatoes, yucca, and plantains.  Fresh food markets are my favorite place to visit, both at home and abroad, but the markets in Latin America are particularly exciting, full of interesting smells, diverse fruits, vegetables and meats, like these wonderful and weird foods in Peru!
The street side stands sell a variety of interesting and tasty foods such as roasted bananas stuffed with cheese, mayo and hot sauce (pictured above–Mindo, Ecuador). I also loved Chile's fried pumpkin-dough sopapillas and Kevin loved Chile and Peru's anticuchos – grilled meat skewers. All of these are dirt cheap, filling, and tasty (though mostly unhealthy–hey, we were on vacation!)
5. Discovering my all-time favorite fruit and gorging myself on it in 4 different countries!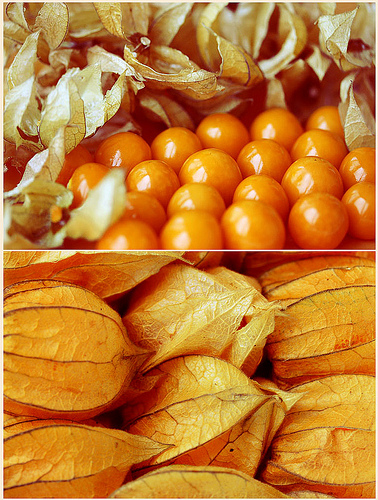 Physalis peruviana goes by a different name in every country — "aguaymanto" in Peru, "physalis" in Chile, "uvilla" in Ecuador, and "uchuva" in Colombia. I've been meaning to write a post on this and how after discovering this unique fruit in a restaurant salad in Valparaiso, Chile, we spent an entire day traversing the city in search of this tasty little gem!  We wound up finding it at Jumbo–a Walmart-like grocery and home goods super-center on the outskirts of the city. In Peru, Ecuador, and Colombia, it was more common, and we found it in many of the local markets we loved (see #3 above!)
This vibrant and tasty little fruit is related to the tomato and tomatillo (note the papery covering of the fruit). It is tart and has the flavor of a berry–in English, the fruit is often translated as "golden berry", but I've never, EVER seen it in the US! I heard a rumor that the fruit is sometimes available in San Francisco, and I'm making it my mission to find it in  2013!
Photo source: Flickr/Puno3000
6. Learning to cook Chilean food in a family home with 4 generations* of women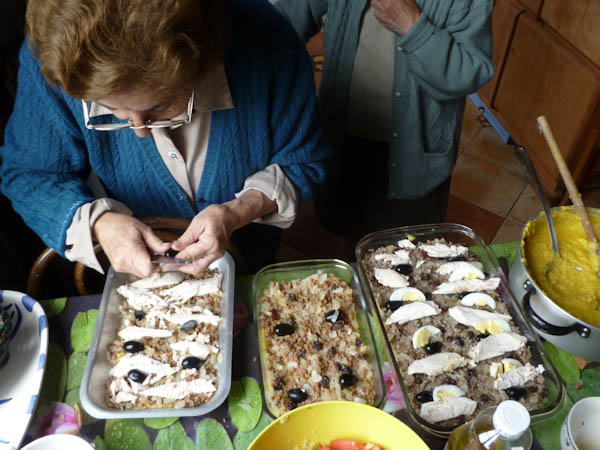 We took our first-ever cooking class in Valparaiso, Chile and had a wonderful time spending the day with Pilar, her mother, Nina, and her grandmother, Maria, in their home.  It was a wonderful way to connect with some great local people, exchange conversation on culture and politics, and bring home some memorable recipes. I'm definitely going to seek out in-home cooking classes on future trips.
* Pilar's adorable 4-year old daughter was the fourth generation, and she helped us eat! 🙂
7. Going fishing in Alaska and coming home with 200+lbs of wild halibut and salmon!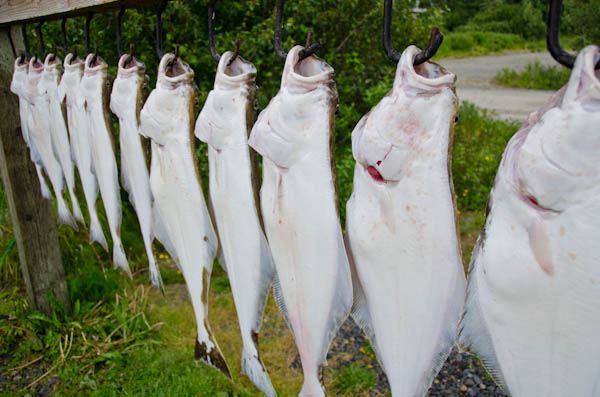 Kevin fished nearly every day during his trip in to the Kenai Peninsula in Alaska, which provided a great consolation prize, since he missed out on his main goal of photographing his favorite animal, brown bears.  If you're a seafood fan, Alaskan sockeye salmon or halibut are pretty tough to beat!
8. Learning to forage wild, edible mushrooms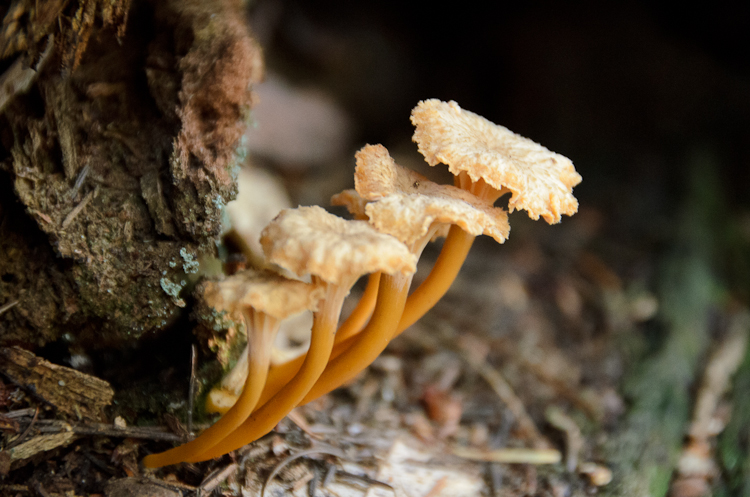 We started the year by signing up for a wild mushroom foraging class that took us up to the Northern California (Sonoma County) coast.   We discovered these brilliantly colored, wildly patterned fungi underfoot, and it was so much fun to pick them up and take them home with only a slight fear that we'd accidentally poison ourselves!  For an entire week, nearly everything we ate contained wild mushrooms.  Mmmmmm!!!
9. Making sodas from scratch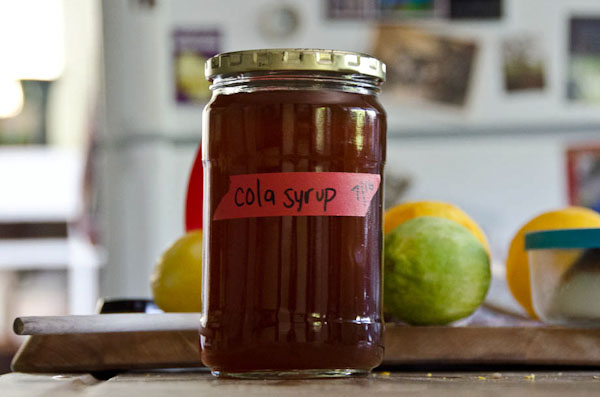 I'm kind of in love with our Sodastream water carbonator. I'm embarrassed to say it gets as much use as anything in our kitchen. For the most part, we drink straight seltzer water, but this year we've occasionally devised recipes for homemade soda syrups using pure cane sugar, homegrown fruits and herbs, and other assorted fresh, organic ingredients. Our favorite recipes so far have been a basil-mint syrup, vanilla bean cream soda, spicy ginger ale, and a citrus-y cola syrup. We look forward to more experimentation in 2013!
10. Discovering foodie inspiration and making new foodie friends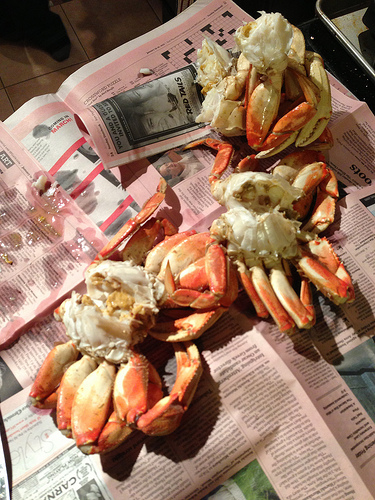 Over the summer, we met Suki and Ryan from the blog Super Duper Fantastic, and had a pretty great meal with them, including our homemade ice cream/home-brewed stout ice cream floats! They had us over for one of their annual Crabsgiving feasts to celebrate the Dungeness crab season, which featured at least 3 crab-based dishes–in addition to the freshly boiled and buttered crab! Kevin was in crab heaven, and we both enjoyed meeting their fun friends. We look forward to more yummy adventures with them!
I also discovered/started reading more of a few other traveling online foodies including the good folks from Chow and Chatter, Bacon is Magic, Legal Nomads, Migrationology, the Traveling Editor and many others!  Just last night I helped my good friend Vee launch a brand new food and travel blog. Stay tuned for more about that!
---
What were your favorite food adventures of this past year?