I'm excited to announce a new series of articles that we'll be featuring here on Ever In Transit. I'm calling this section, "Responsive Travel."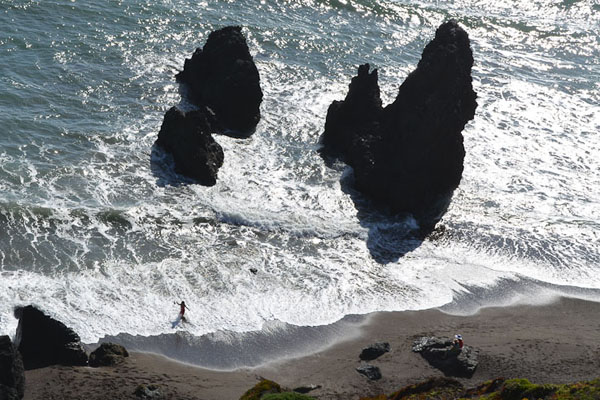 For a few months now I've wanted to do something new with this site, to make sure the massive amount of time I invest in it is going toward something meaningful.  Travel constantly changes my outlook on the world and challenges me with issues and ideas I previously knew nothing about. I don't think I've done enough to share these stories and lessons here on Ever In Transit.
Don't get me wrong — I love sharing quirky travel stories, our (hopefully!) inspiring photography, and coverage of our decadent and weird culinary adventures. I also love providing travel tips, destination guides, and travel advice for people who dream about travel. Still, some of my favorite articles have been the ones where we've addressed more meaningful topics like women's economic empowerment, the importance of ecotourism, lessons I've learned, and organizations working to make a difference around the world (Kiva, Passports With Purpose, The Train of Hope, etc.)
I care deeply about the state of the world and the struggles of all the people in it to build a better life for themselves and their families. Throughout my career, I've worked most often in the nonprofit and public sector, as an urban planner working to make cities more sustainable, and with advocacy organizations working to promote policies that improves the lives of working people. I'm a very mission-driven person, but this blog hasn't always reflected that.
Certainly one reason I haven't written more about serious issues is that activism is my job and this blog has been an outlet for writing about things that are fun. Another reason  is that articles about real issues are just harder to write! They need more planning and research than lighter, experiential posts about travel and food. But I'm eager to challenge myself to share these stories. And I'm hoping to do it in a way that is fun, enlightening, and inspiring.
So what is Responsive Travel?
"Responsive Travel" is a phrase I've made up that means being open to learning about the world, to letting that knowledge influence your behavior, and to inspire you to take action. It's the attempt to be a more responsible, informed, and compassionate traveler and person.
To that end, this series will share:
Stories about social, economic, environmental, and political issues that are affecting people around the world.
Interviews with and articles by people and organizations that are working to make a difference to improve the lives of people and the environment around the world.
Ways that you can take action to make a difference, whether it is by sharing an article, signing a petition, visiting a small business, or helping to fundraise for a charitable project.
Don't worry, I'll still be writing silly posts about ice cream sandwiches but, on occasion, expect to see articles that are bit more important. Stay tuned for our next post where we kick off the series — it's a good one!
---
What do you think about this idea? Are there stories you would like to hear about, or inspiring people or organizations I should feature?